Office Machine Services and Sales Solutions
5 Signs To Know When It's Time To Replace Your Office Copier
1. Your copier is outdated.
If you've never used a digital copier before, you might be surprised by how many new features they have. Modern copiers have sleek touch screens and fast processing, which older machines lack. 

With a newer computer, you can do all sorts of formatting and changes that were just not possible a few years earlier. 

Many older copiers are incompatible with current operating systems and print drivers, severely restricting their capabilities. If you're unhappy with your printer's capability — or lack thereof — it's time to set up a demo to see what a newer copier might do. 

Technology that isn't up to date or hasn't improved at the same rate as your business will cause delays and even pose a security danger. 

A similar, newer variant of the same multifunction printer (MFP) bought three to five years ago is almost certainly available for less money and with more functionality. 

Printing, copying, and scanning can be made quick and streamlined with user-friendly interfaces and higher processing speeds. 

As more content becomes digitized, newer printers can help fulfill your business's needs by storing information where you need it most.

Your company's competitiveness would benefit from mobile printing. Take advantage of a mobile-printing device today!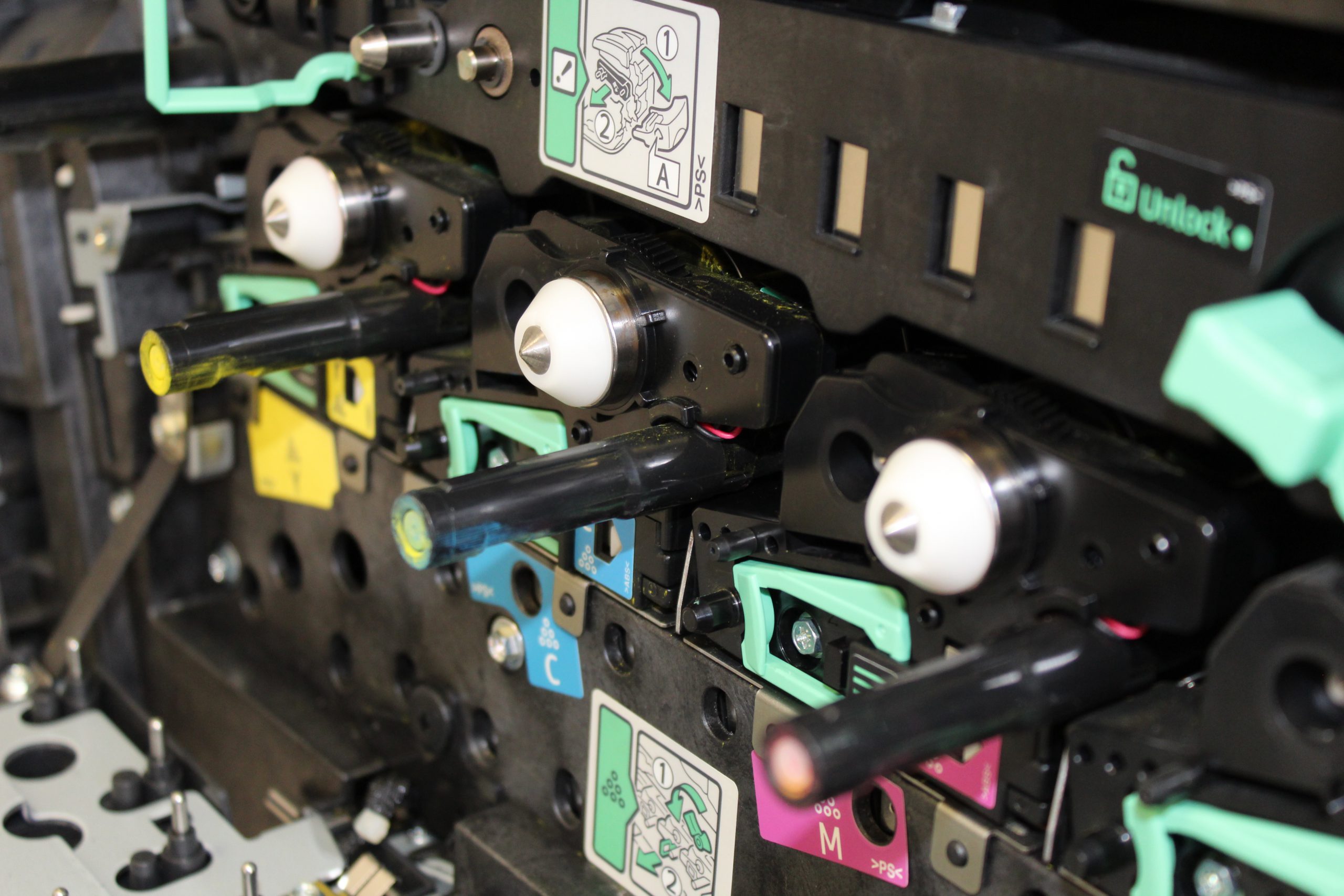 2. Your machine consumes a lot of resources.
Any workplace should strive to be more environmentally conscious. Newer copiers produce less pollution and use much less energy than machines from only a few years earlier. 

New copiers, however, are not only more eco friendly, but they are much more cost efficient.

Downtime on the copier makes for strong sitcom stuff. An out-of-service computer isn't particularly amusing in real life. It's definitely time to get new equipment if you're always calling in the help for repair facilities or spare parts.
3. The cost of copying continues to rise.
Most copiers that need to be replaced have a lower productivity rate as the amount of raw material they use increases.

Rather than investing more money on a less productive printer, you might invest in a new one with lower printing costs.

Since they use less consumables (toners, drums, developer units, etc.) and have greater energy consumption, newer copiers are much more effective.
4. It becomes a threat to security.
If you work with confidential data, the equipment should be able to send it safely and reliably to its target. Hard drives in older copiers usually maintain the information transmitted into them, while newer copiers simply delete this information within a brief period of time. 

Even with cloud computing systems, old or defenseless office equipment is more vulnerable to being compromised and leaked information.
5. Obtaining copier parts is increasingly difficult. 
Replacement parts for equipment are usually available for several years after the last one leaves the assembly line. 

Aftermarket parts of differing quality or repurposed parts may be the only options at any stage. 

Many original equipment manufacturers (OEMs) only offer complete assemblies (copier drum or imaging systems, transfer belt assemblies, etc.) and not individual components, making it difficult to locate individual parts.
Are You Looking for A Business Photocopier Near Concord, California?  
Office Machine Specialists has been servicing and selling office equipment since 1995. A family-run business that has dedicated our efforts to providing the best equipment options and after-sales service to our clients. Our goal is to ask the right questions and guide our customers to make smart decisions about new machine leases and purchases.  We were servicing copiers long before the internet was a viable resource, and have transitioned to the digital workflow environment of color printing, scanning, account control, and fleet management. With over 20 years in the industry, we have extensive experience with many brands and consider OMS to be a valuable resource to any organization. Contact us for all of your copier needs here!