Office Machine Services and Sales Solutions
7 Signs It's Time To Change To Leasing Your Copier/Printer
Your copier or printer can be the most valuable person on your team at times. And when one of your best employees abruptly stops working, it affects everybody, delaying or even stopping your company. You want to get the most out of any big investment, which means that office equipment has to perform properly and often.
Consider the last time you or your corporation purchased a copier/printer. It's possible that you have to choose between buying and renting the machine. You could have gone to a shopping giant like Wal-Mart or Staples at the time to make the order.
In most workplaces, a decent photocopier is the workhorse. It's where everybody goes to get handouts and presentations before a conference. It's convenient to take your office copier for granted if it's running, because it's such a constant presence.
A copier, like a vehicle, is more than certainly not in need of replacement and only needs routine maintenance; however, if the copier is significantly sluggish and less effective after being serviced, it might be time to consider upgrading your office technology.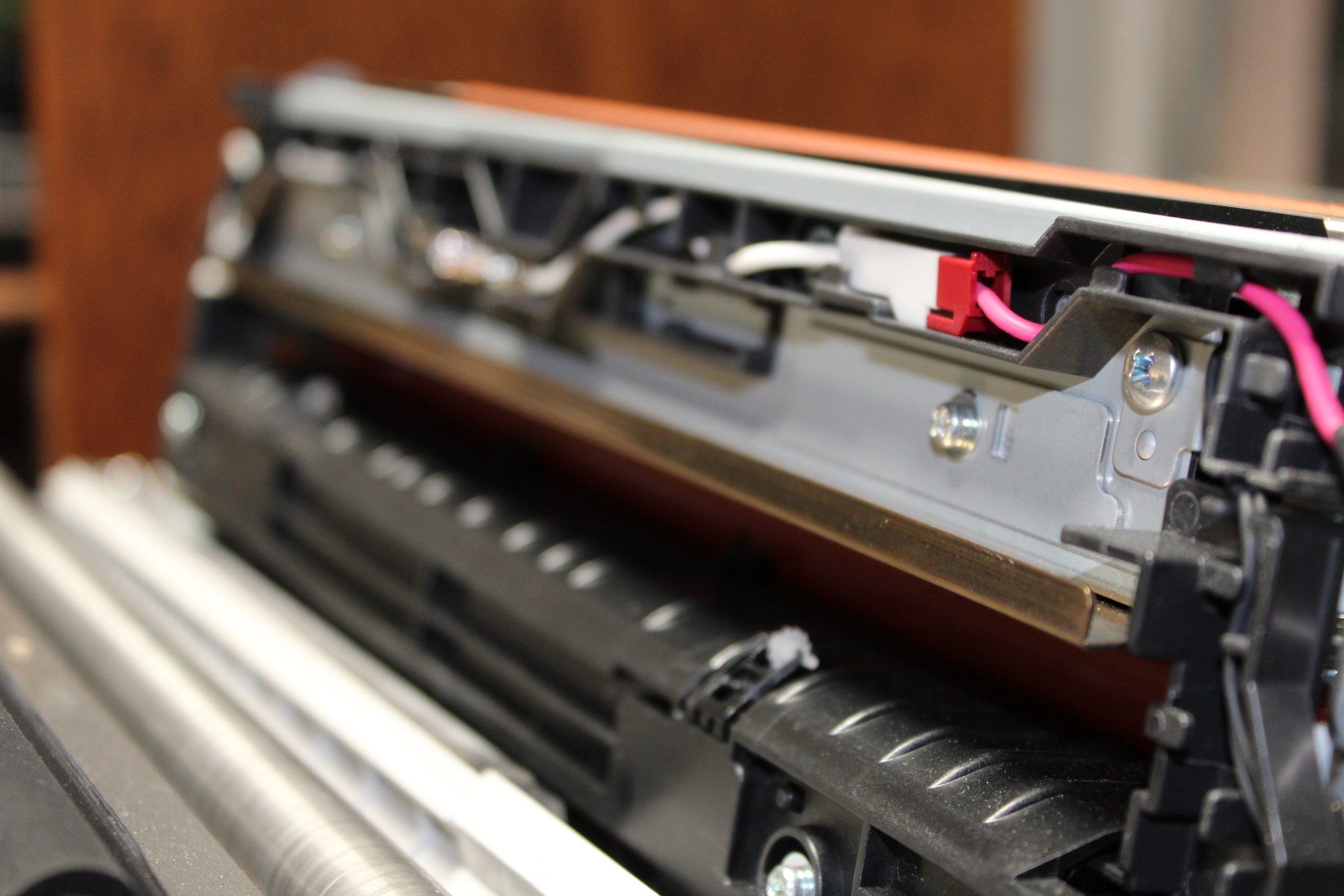 Here's 7 Signs It's Time To Change To Leasing Your Copier/Printer:
1. It is not meeting the demand or expectation.
It could be time for an update if there is always a queue in front of your copier or if you have to substitute the paper or toner for a machine on a regular basis. 

Owning a printer that underperforms and/or lacks the ability to satisfy your printing demand wastes time and resources, rendering your company less competitive in the long run. 

Consider using a copier that will print 5,000 copies every month. If this copier ran 2 seconds slower per copy, the company would waste almost 3 hours per month producing copies, wasting both time and resources. 

Where your equipment can't support your employees' everyday operations, it can't properly support your company.
2. It's more expensive than it's worth. 
Many office managers would do some easy arithmetic to figure out how much toner or ink costs their business, and then divide that number by the total amount of production a computer produces. 

Most copiers that need to be replaced have a lower productivity rate as the amount of raw material they use increases.

Faulty and/or obsolete equipment will easily transform a valuable commodity into a significant liability for your company. 

Since they use less consumables (toners, drums, developer units, etc.) and have greater energy consumption, newer copiers are much more effective. As a result, the cost of print is lower. Frequently, businesses spend more in operating costs and supplies to their old supplier than they were charged every month to lease or own the unit.

Aside from the costs of repairing your equipment and changing parts, you will also save money by terminating a contract early and buying a new machine rather than wasting money on the maintenance of an outdated one. 

Furthermore, the cost of toner, paper, and ink on a machine adds up, accounting for 15% of a company's total expenditures on average. In addition, items like uniFLOW and PaperCut will help you from overspending on printing supplies. 

Businesses who own a printer that isn't suited to their needs may end up spending more money on similar expenses than they need to.
3. The business world has changed and progressed.
Choosing the leasing alternative allows companies to choose a computer that is ideally suited to their needs. Higher-quality computers are also prohibitively expensive to buy outright. Since leasing makes manageable monthly fees, it is easier to prepare for.

Small businesses can choose to buy a multifunction printer (MFP) outright with cash because they don't need the output quality or bells and whistles of larger machines at the time.
4. Your machine keeps malfunctioning.
It could be time to turn to a rented computer if one's copier is costing the company time and resources in service maintenance.

Invest in an MFP that will last the business years rather than wasting money on another system from a supermarket giant that will eventually fail.

Leasing includes a repair schedule that allows you access to highly experienced and local technicians. Maintenance arrangements ensure that the company's machines are still operational.
5.  Obtaining Parts is Increasingly Difficult.
Replacement parts for computers are usually available for several years after the last one leaves the assembly line. 

Aftermarket parts of differing quality or repurposed parts may be the only options at any stage. 

Many original equipment manufacturers (OEMs) only offer complete assemblies (copier drum or imaging systems, transfer belt assemblies, etc.) and not individual components, making it difficult to locate individual parts. 

There is still a point of diminishing returns, but if pieces wear out several times, it's usually time to upgrade. 
6. You run a medium-to-large business.
Multifunction printers can be leased from medium to big companies.

Running massive operations on a retail computer would soon cause the machine to die. Retail printers aren't built to accommodate the volume of work that medium-sized firms generate.

In the long term, investing in a high-quality multifunction printer would save you more time and resources than having to run regular operations on a printer that isn't up to the task.
7. Machine has become outdated.
Technology that isn't up to date or hasn't improved at the same rate as your business will cause delays and even pose a security danger. 

A similar, newer variant of the same multifunction printer (MFP) bought three to five years ago is almost certainly available for less money and with more functionality. 

Printing, copying, and scanning can be made quick and streamlined with user-friendly interfaces and higher processing speeds. 
Are You Looking for A Business Photocopier Near Concord, California?  
Office Machine Specialists has been servicing and selling office equipment since 1995. A family-run business that has dedicated our efforts to providing the best equipment options and after-sales service to our clients. Our goal is to ask the right questions and guide our customers to make smart decisions about new machine leases and purchases.  We were servicing copiers long before the internet was a viable resource, and have transitioned to the digital workflow environment of color printing, scanning, account control, and fleet management. With over 20 years in the industry, we have extensive experience with many brands and consider OMS to be a valuable resource to any organization. Contact us for all of your copier needs here!