Office Machine Services and Sales Solutions
How Can I Get Out Of A Bad Copier Or Printer Lease? 
You've all read horror stories of companies being trapped in manufacturer negotiations due to fine print or secret words. In this article, I'll explain the basics of a copier contract, as well as any additional agreements or conditions that might be included. 
A lease agreement for office equipment is a relationship between the client (lessee), the manufacturer (copier firm), and the leasing company. 
Often copier firms provide in-house leasing, resulting in a deal between the lessee and the copier company. The length of a contract is normally 36, 48, or 60 months. 
Many lenders also have the luxury of offering a $1 buyout discount to businesses. The maintenance rent would be higher than a standard contract, but the lessee would be able to keep the unit for $1 at the end of the agreement.
Let's say you're in a tough situation and are tired of your equipment or dealer, and you'd like to part ways and start again.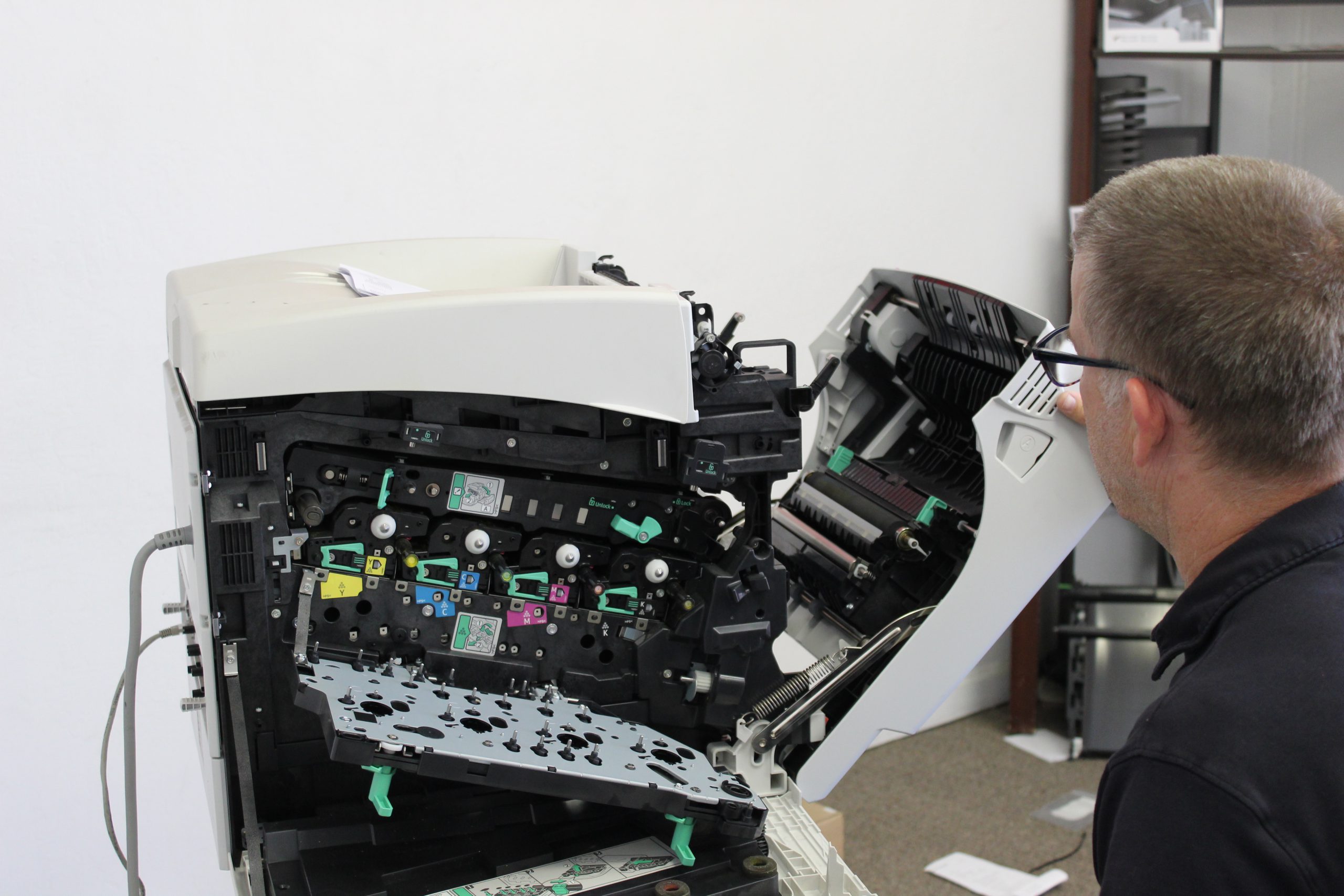 There are alternatives. They would be more expensive than adhering to the deal, but higher costs will sometimes have invaluable confidence and peace of mind.
Buyout
There are many kinds of buyouts. The most common types of buyouts provided by leasing companies are vendor upgrade to retain, vendor upgrade to return, customer buyout, and vendor buyout.
You will receive a buyout quote from the rental agent at any point during your lease agreement. Most leasing firms will provide this detail to the copier provider first, giving them a few days to contact you before releasing it to you. 
A couple of quotes will be given, one for "purchase" and the other for "return." It's important to remember that if you want the return option, you'll be responsible for any shipping and handling fees.
A lease buyout is another term for an early buyout of a copier deal. It refers to the right to purchase a leased copier or printer at some point during the contract period. A lease agreement has a beginning and an end date.
Stream of payments
Another point to bear in mind is that if you're switching suppliers, the incoming vendor will almost certainly be involved in the transaction and may give you extra options including a "course of payments." 
This scheme entails a firm cutting you a check for the outstanding amount owed in installments until the lease's expiration date, and then having you continuing making payments and storing the equipment until it's time to return it.
If you chose this alternative, it is critical that you follow the letter of intent provisions to avoid being obligated to pay for equipment that you would not use. 
Often, be certain to inquire about whether your current provider can include delivery and taxes in their payment to you.
Always keep in mind
There are stipulations you commit to once you enter into a deal. It's no different when it comes to leasing office facilities. Understanding how these contracts are written and the common roadblocks companies face while attempting to change direction, on the other hand, can be extremely useful during vendor discussions and record-keeping strategies.
Are You Looking for A Business Photocopier Near Concord, California?  
Office Machine Specialists has been servicing and selling office equipment since 1995. A family-run business that has dedicated our efforts to providing the best equipment options and after-sales service to our clients. Our goal is to ask the right questions and guide our customers to make smart decisions about new machine leases and purchases.  We were servicing copiers long before the internet was a viable resource, and have transitioned to the digital workflow environment of color printing, scanning, account control, and fleet management. With over 20 years in the industry, we have extensive experience with many brands and consider OMS to be a valuable resource to any organization. Contact us for all of your copier needs here!