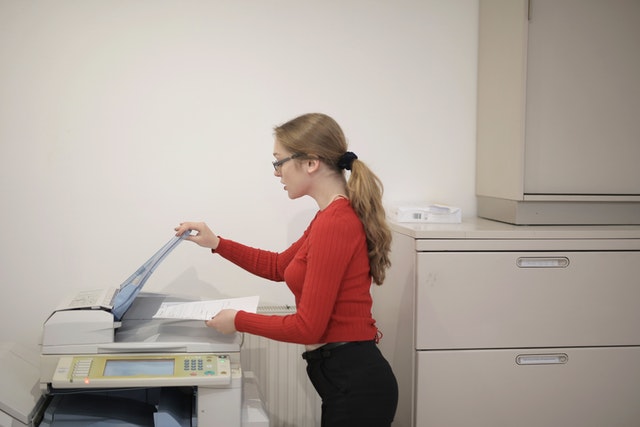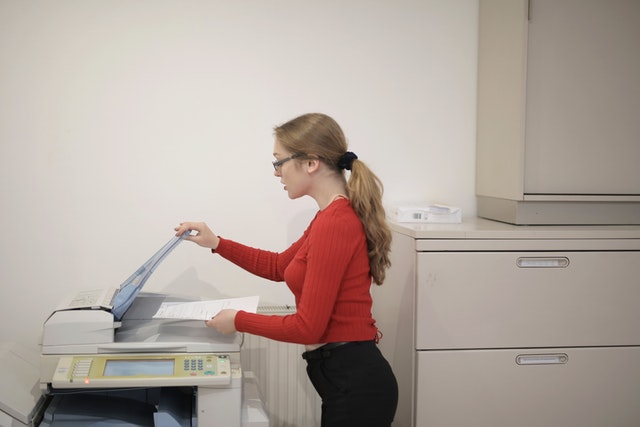 If you're in the market for a copier, you may be wondering whether you should buy or rent. Both options have their pros and cons, but renting is often the best choice for small businesses and startups. In this blog post, we will discuss all the basics you need to know about copier rentals in 2022. We'll cover topics such as price, lease terms, and maintenance agreements. So if you're considering renting a copier, read on!
What Is Copier Rental?
Copier rental is simply the act of leasing a copier machine for a set period of time. This is usually done on a month-to-month basis, although some companies do offer longer leases. Copier rentals are becoming increasingly popular, especially among small businesses and startups. The main reason for this is that renting offers a number of advantages over buying, including flexibility and lower upfront costs.
How Much Does Copier Rental Cost?
The cost of copier rental varies depending on a number of factors, such as the type of machine you need and the length of the lease. However, in general, you can expect to pay between $50 and $200 per month for a small office copier. Larger machines will cost more to rent, and longer leases will also be pricier.
If you're thinking about renting a copier, there are a few things you should know before you make your decision. Here's a quick rundown of everything you need to know about copier rental in 2022:
The average cost of renting a copier is $105 per month.

The average length of a copier rental agreement is 36 months.

You can typically rent a copier with either a color or black and white output.

Most copier rental companies will require you to purchase your own paper and toner.

You may be able to find a copier rental company that offers service and maintenance as part of your rental agreement.
Now that you know the basics, you can start shopping around for a copier rental company that best suits your needs. Just be sure to ask plenty of questions and get all the details in writing before you sign on the dotted line.
Cons
The Cost Of Short-term Printer And Photocopier Rentals Is Too High For Starting Businesses
The cost of short-term printer and photocopier rentals for businesses is often too high for starting businesses. This is because the equipment is essential for running a business, but it can be costly to purchase or rent outright.
There are several ways to reduce the cost of renting a printer or photocopier, such as:
only renting the equipment when it is needed

renting equipment from a reliable provider who offers competitive rates

using an online printing service that offers discounts for businesses
The Supply Costs Are Higher
There are a number of factors that contribute to the higher costs associated with short-term printer and photocopier rentals. Firstly, the supply of these machines is limited, which means that rental companies have to pay more for them. Secondly, the high demand for these products during peak periods (such as summer) drives up prices even further. Finally, many businesses require specialized or premium features on their machines, which can also add to the cost.
Despite these challenges, however, it is still possible to find good deals on short-term printer and photocopier rentals – especially if you shop around and compare prices from different providers. With a little bit of research, you should be able to find a rental company that can offer you a competitive rate.
So what's the verdict? Are short-term printer and photocopier rentals a good solution for your business? It depends. If you have an immediate, one-time need for these machines, it's likely that renting is your best option. However, if you think you might need them on a more regular basis, it might be wiser to invest in your own equipment. That said, we always recommend giving us a call before making any decisions—we can help you weigh the pros and cons of each option and determine which is best for your specific needs. Ready to get started? Give us a call today. When you're trying to decide whether to buy or rent a copier, it's important to consider all the pros and cons of each option. For small businesses and startups, renting is often the best choice because it offers lower upfront costs and more flexibility.
However, there are some disadvantages to copier rental that you should be aware of, such as hidden fees and inflexible terms. Ultimately, the decision comes down to what's best for your business. If you're still not sure, we recommend talking to a copier rental company to get more information. They will be able to answer any questions you have.
Are You Looking for a Photocopier Near Concord, California?       
Office Machine Specialists has been servicing and selling office equipment since 1995. A family-run business that has dedicated our efforts to providing the best equipment options and after-sales service to our clients. Our goal is to ask the right questions and guide our customers to make smart decisions about new machine leases and purchases.  We were servicing copiers long before the internet was a viable resource, and have transitioned to the digital workflow environment of color printing, scanning, account control, and fleet management. With over 20 years in the industry, we have extensive experience with all the major brands and consider OMS to be a valuable resource to any organization. Contact us for all of your copier needs here!