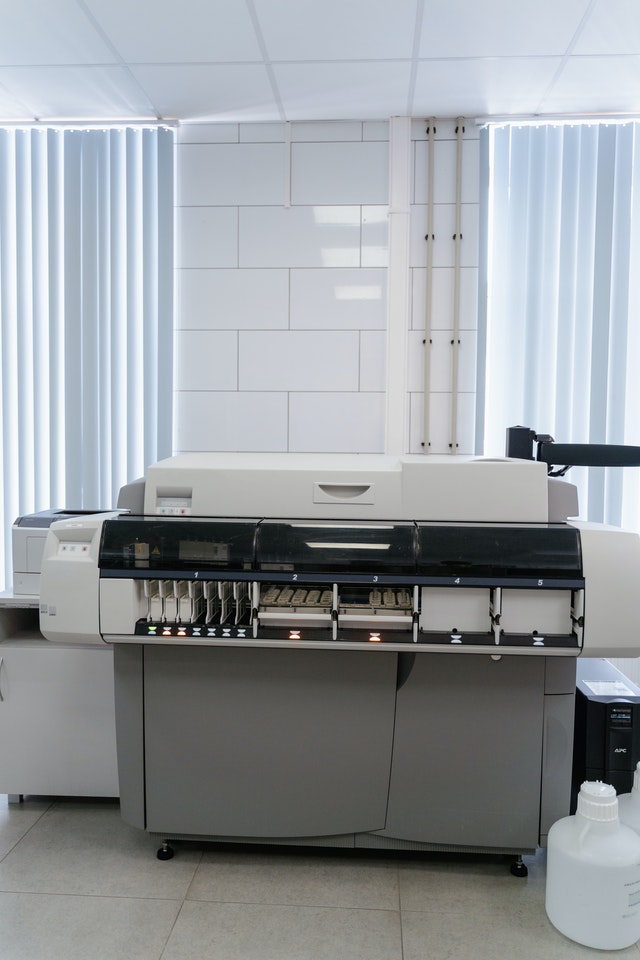 Looking to lease a copier for your business? Whether you're just starting out or looking to upgrade your existing equipment, it's important to do your research and find the right solution for your needs. To help answer some of the most common questions about copier leasing, we've put together this handy quiz. So take a few minutes to answer the following questions, and get ready to learn more about leasing your next copier!
1. What Are The Main Advantages Of Leasing A Copier?
One of the main advantages of leasing a copier is that it allows businesses to get access to newer, more advanced equipment without having to pay a large upfront cost. Additionally, most lease agreements come with flexible terms and competitive rates, making it easier than ever to find a solution that fits your budget.
2. What Are Some Key Factors To Consider When Choosing A Copier Leasing Company?
When choosing a copier leasing company, it's important to consider things like their reputation, experience, and customer service. Other factors to look out for include the types of equipment they offer, any additional services or support they provide, and any incentives or promotions they may offer.
3. How Can You Ensure That Your Leased Copier Stays In Good Condition Over Time?
There are several steps you can take to keep your leased copier running smoothly and efficiently over time. These include regularly checking and replacing any consumable supplies like toner or ink, performing routine maintenance and cleaning tasks as recommended by the manufacturer, and enlisting the help of a qualified service technician in the event of any issues or problems.
4. Are There Any Hidden Costs Or Fees Associated With Copier Leasing?
While most copier leasing companies will clearly outline all of the terms and pricing in their lease agreements, it's important to be aware that some providers may charge additional fees or costs for things like paper, toner, replacement parts, maintenance services, shipping and handling, etc. So be sure to carefully read through all of the fine print and ask any questions you may have prior to signing on the dotted line.
5. How Can You Make Sure That Your Copier Lease Is The Right Fit For Your Business?
To ensure that your leased copier is the right fit for your business, it's important to consider things like the size and type of equipment you need, how often you'll be using it, and any additional services or support that may be required. Additionally, you may also want to speak with other business owners in your area and get their recommendations for reputable copier leasing companies that they've had good experiences with. By taking all of these factors into account, you can be confident that your leased copier will help take your business to the next level!
6. Is Copier Leasing Right For Your Business?
If you're looking for a flexible, cost-effective solution for getting the latest equipment for your office, then copier leasing may be the right choice for you. With so many benefits to consider and so many reputable companies to choose from, there's no doubt that this is one of the best ways to get the tools you need to succeed.
7. Are You Ready To Get Started?
If you're ready to take the next step and learn more about leasing a copier for your business, then visit us online today to explore our wide selection of top-quality equipment and get started on your journey towards success!
If you answered Yes to any of the questions above, then copier leasing may be the right choice for your business.
Are You Looking To Lease A Copier In The San Francisco East Bay?       
Office Machine Specialists has been servicing and selling office equipment since 1995. A family-run business that has dedicated our efforts to providing the best equipment options and after-sales service to our clients. Our goal is to ask the right questions and guide our customers to make smart decisions about new machine leases and purchases.  We were servicing copiers long before the internet was a viable resource, and have transitioned to the digital workflow environment of color printing, scanning, account control, and fleet management. With over 20 years in the industry, we have extensive experience with all the major brands and consider OMS to be a valuable resource to any organization. Contact us for all of your copier needs here!