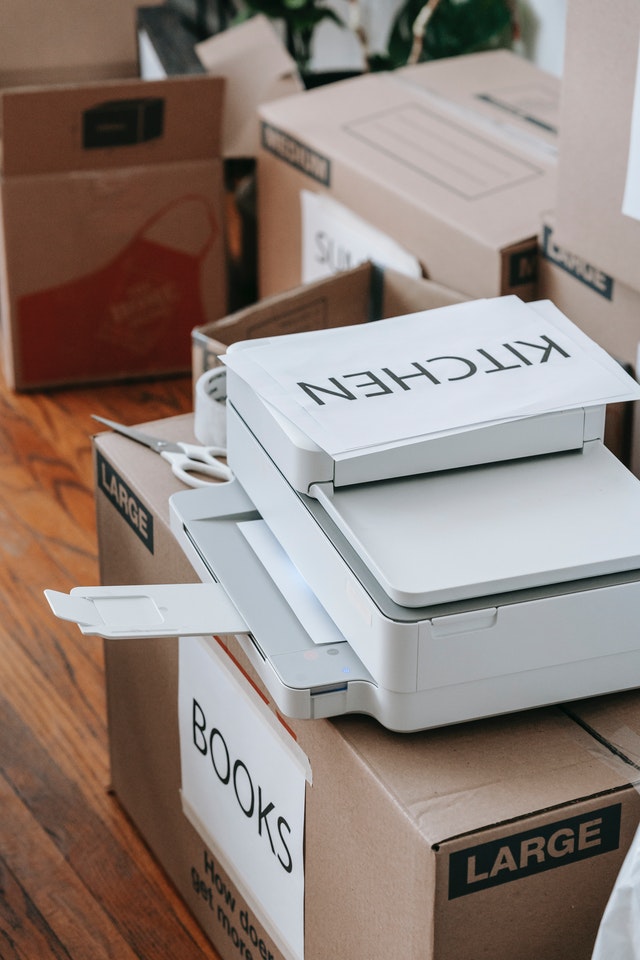 If you are in the market for a new copier, you may be wondering where to start your search. There are so many different makes and models of copiers on the market, it can be difficult to know which one is right for your business. In this article, we will discuss some tips for finding the best copiers for lease. We will also provide information on how to compare different copiers and get the best deal possible. Let's get started!
Looking for the best copiers for lease can be a daunting task, but with a little research and some basic knowledge, you can find the right match for your business. Here are 5 tips to help you in your search:
1. Consider What Features You Need – Different types of copiers offer different functionality, so it's important to know exactly what you need before beginning your search. For example, do you require high-volume printing capabilities? Or do you plan to scan and copy documents on a regular basis? Knowing the answers to these questions will help you determine which type of copier is best suited to your needs.
2. Do Some Research Online – There are many great resources available online that can help you narrow down your search for the best copiers for lease. Try searching online directories, such as Yelp and Google Maps, to find reviews from other customers who have leased similar equipment in the past. This can be a great way to get a sense of what different types of equipment are available and which features stand out to past customers.
3. Consult With An Expert – If you're not sure where to begin or need some guidance when it comes to finding the best copiers for lease, don't hesitate to consult with an expert. There are many reputable companies that specialize in providing office equipment leasing services, so be sure to reach out and discuss your needs with someone who knows the market inside and out.
4. Consider Pricing – While price will always be an important factor when it comes to finding the best copiers for lease, keep in mind that you also need to consider things like quality and functionality. If you find a particular model that's within your budget but is lacking some of the key features you need, then it may not be the right option for your business. Be sure to weigh all factors before making any final decisions.
5. Consider Leasing Options – One final tip for finding the best copiers for lease is to carefully consider your leasing options. For example, many companies offer flexible leasing terms that can help save money on monthly payments or down payments. Additionally, certain providers may allow you to upgrade your equipment or purchase it at a later date if it suits your needs. Keep these factors in mind when exploring your leasing options.
Looking for the best copiers for lease can certainly be a challenge, but by following these tips and doing some careful research, you can find the perfect model that meets all of your business's needs.
How To Compare Copiers And Get The Best Deal
1. When comparing different copiers, the first thing to consider is price. Different models of copiers will have varying prices, so it's important to do your research and compare prices across different manufacturers and retailers.
2. Another key factor to take into account when comparing copiers is the quality of the printouts. Some models may produce clearer or sharper images than others, depending on their specifications and features. Be sure to read up on these specs carefully before making a purchase decision.
3. Another important consideration when shopping for a new copier speed is – how quickly it can print out documents or copies of documents, in black-and-white or color as required. If you need quick turnaround times for printing large files or documents, look for a copier that offers fast printing speeds.
4. Another factor to consider when comparing copiers is their ease of use. Some models may come with more advanced features or functionality than others, so you should think about which ones are most important to you and how easy these features will be to use on a day-to-day basis.
5. Finally, don't forget to take into account the size and weight of different copier models – this can be an important consideration if you are going to need to move it around frequently or store it in a cramped office space. Choose a model that is compact and lightweight but still offers all the features and functions you need for your business operations.
With these tips in mind, you should be able to easily compare different models of copiers and find the best deal that fits your budget and needs.
So, what are you waiting for? Start your search for the best copiers for lease today! By following our tips, you can be sure to find a machine that meets your needs and fits within your budget. And don't forget to compare prices from different vendors; you may be able to get a great deal on a new copier.
Are You Looking To Lease A Copier In The San Francisco East Bay?       
Office Machine Specialists has been servicing and selling office equipment since 1995. A family-run business that has dedicated our efforts to providing the best equipment options and after-sales service to our clients. Our goal is to ask the right questions and guide our customers to make smart decisions about new machine leases and purchases.  We were servicing copiers long before the internet was a viable resource, and have transitioned to the digital workflow environment of color printing, scanning, account control, and fleet management. With over 20 years in the industry, we have extensive experience with all the major brands and consider OMS to be a valuable resource to any organization. Contact us for all of your copier needs here!