Office Machine Services and Sales Solutions
What's The Difference Between A Copier And A Multifunction Printer?
Multifunction printers and copiers perform close, if not identical, tasks. The size, number of features, and degree of versatility of these devices are always the most significant differences between them. Consider how many people your computer would support and how much performance you need before contemplating one of both as a hardware upgrade to your workplace. 
Copiers and multifunction printers are almost identical in today's technical environment. Standalone copiers are still available today, although they are less common than multifunction printers. So, how do you know which is better for your business: a copier or a multifunction printer? Here's all you'll need to make an informed decision.
1. Differences in Function
If a standalone copier can only do one thing (make copies), a multifunction printer (also known as an MFP) does exactly that. A multifunction printer (MFP) can copy, print, scan, fax, and perform other tasks. Older copiers can either be able to print in black and white or in colour. 

It's normal for a multifunction system to have only one unit that can handle all modes. Depending on which device you buy, both have the potential to print high-quality printed materials as needed.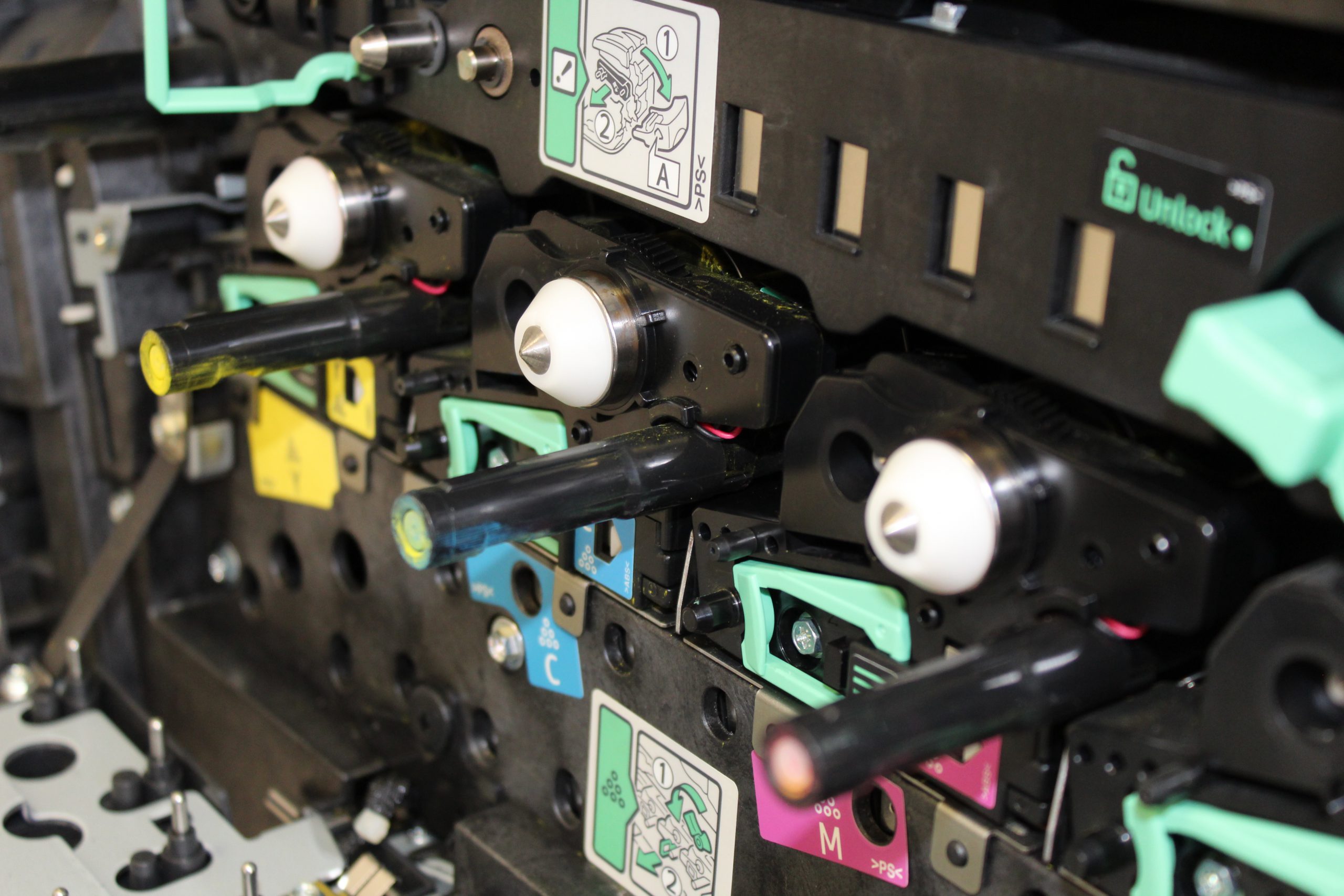 In terms of versatility, today's copiers go far beyond the label. Many have all of the capabilities of a multifunction color printer, but on a larger scale and at faster speeds, as well as support for more paper sizes and finishing choices like staple, tie, and three-hole punch. 

The majority of copiers, especially full-size floor-standing models, rely on laser-based mechanisms that use toner rather than ink. These units, at the high end of the price-to-performance spectrum, come similar to — or even count as — optical printing presses.

The majority of MFPs resemble small copiers and pack a lot of features into a small amount of tabletop space. MFPs use tall casework that are too heavy for one human to carry in return for their small footprint. 

Because of MFPs speeds and working cycles, they're more suited to representing a small office or workgroup than a huge number of concurrent users.
2. Differences in Speed
Although you won't see a difference in short runs, copiers will often print quicker than multifunction printers. When producing a thousand copies of a single sheet, the copier can be faster than the multifunction computer. 

The difference in time saved is marginal for most people who only need a few copies or even a few hundred when they print.
3. Differences in Cost
Since multifunction printers (also known as printer copiers) provide better quality, the price differential between a black-and-white copier and a multifunction printer (also known as a printer copier) will easily be thousands of dollars. 

For both of these types, there are also price variations. However, not all of the better office printers are the most expensive. Whichever you choose, you'll most likely have the option to buy it outright or lease it to spread out the payments over time.

As it comes to multifunction printers, the most significant market difference is between colour inkjet and color laser printers, with inkjet printers costing more per sheet to use due to the high cost of inkjet printer cartridges.
4. Differences in Ease of Use
Any multifunction printers were slow and frustrating to use while flipping between different modes, such as print and scan, when they first came out. Multifunction printers have gotten even more user-friendly over time. 

Modern multifunction printers are designed with the user interface in mind, and a copy can be rendered with a mere click of a button, while copiers have a multitude of buttons and settings that can make every easy copy into a difficult job.
5. Widespread Usage
People are gradually turning away from traditional copiers in favour of multifunction printers because of the variety of tasks they can do. 

Many office staff rely on multifunction printers (MFPs) to scan printed documents and send them directly to their inboxes, giving them digital PDF copies to keep on hand. 

Copiers are best for long, heavy-duty print jobs that require hundreds or even thousands of copies at once.

Still, though, locating a printer that only makes copies — rather than printing, scanning, emailing, and so on — is extremely difficult. The multifunction printer is becoming the standard, thanks to the drive toward digital documents, green policies, and attempts to reduce paper usage (and related costs).
You can better decide your needs if you understand how multifunction printers and regular copiers vary in terms of available features, speed, ease of use, widespread use, expense, and scale.
Are You Looking for A Business Photocopier Near Concord, California?  
Office Machine Specialists has been servicing and selling office equipment since 1995. A family-run business that has dedicated our efforts to providing the best equipment options and after-sales service to our clients. Our goal is to ask the right questions and guide our customers to make smart decisions about new machine leases and purchases.  We were servicing copiers long before the internet was a viable resource, and have transitioned to the digital workflow environment of color printing, scanning, account control, and fleet management. With over 20 years in the industry, we have extensive experience with many brands and consider OMS to be a valuable resource to any organization. Contact us for all of your copier needs here!