Office Machine Services and Sales Solutions
What Are The Pros And Cons Of A Multi-function Printer?
The majority of printer manufacturers sell multifunctional models that combine the functions of several devices into a single computer. In the shape of a single all-in-one computer, these machines often feature print, read, copy, and fax capabilities. 
Most vendors now sell larger and more durable versions for medium to large business use, which were originally marketed for home and small business consumers. When it comes to buying new machines, knowing the benefits and drawbacks of a multifunction printer will help you make an educated decision.
If you've actually decided to purchase a multifunction printer, you'll be relieved to know that you're not alone in your decision. With the recent technology advancements, more company owners around the country are trying to incorporate one of these robots into their offices. 
These printers, like smartphones, are only getting better with time. Your new multifunction printer can print high-quality documents, search documents, add security features, staple, collate, and even email documents if you want it to. 
Now that you know what a multifunction printer can do, you should consider whether or not installing one in your office is a good idea.
Here are some of the advantages and disadvantages of having a multifunction printer to help you understand what you're buying.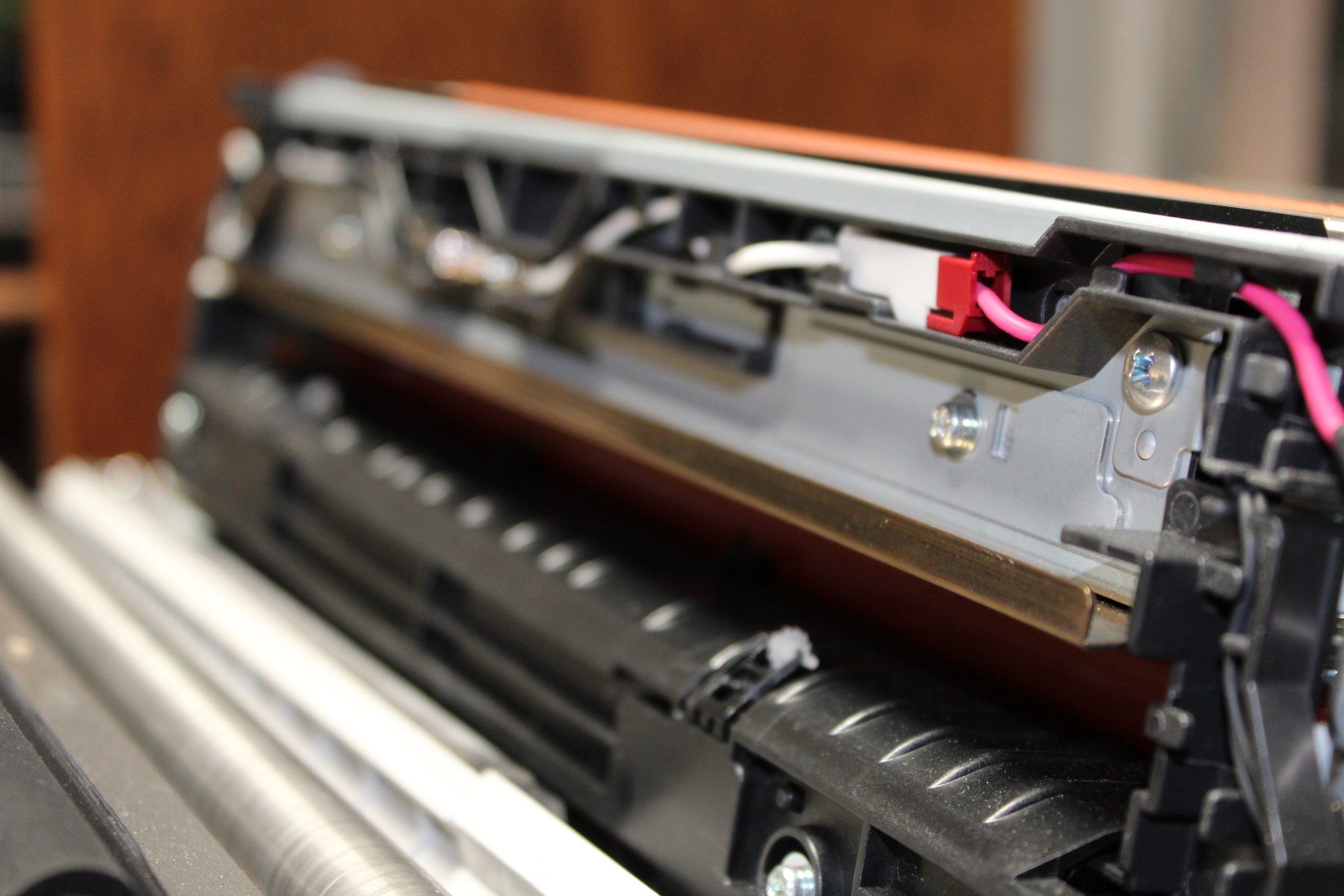 The Pros: 
1. Convenience
Additional capabilities that you would not have bought otherwise are included with a multifunction printer. If you don't send or receive a lot of fax messages, for example, you may not have invested in a separate fax machine. A multifunctional printer with fax capability, on the other hand, helps you to send and receive faxes without incurring additional costs. 
Furthermore, the ability to search and print an image on the same computer adds another degree of ease by eliminating the need to walk to two different computers.
2. Savings on Space 
One of the most significant benefits of a multifunctional printer is the amount of space it saves. You will provide the same features with a single computer rather than trying to find space for a printer, a copier, a fax machine, and a scanner. 
Those seeking to make the most of their home office space or operating with limited space can benefit from this space saving.
Multifunction printers are an excellent way to conserve space on your desk. This is a significant advantage for those who work at home or in a small office where other computers and computing devices begin to clog up the room. 
When you're a small business, you can't afford to waste much space, so having an all-in-one office printer makes sense.
3. Cost Savings 
 Another benefit of a multifunctional printer is the cost benefits associated with using a single computer that can handle several tasks. If the cost of an all-in-one printer may be higher than that of a standard printer, the average cost is usually lower than buying several printers. 
 As a result, you can get more features without having to pay for each element separately. Aside from the initial purchasing price savings, running one unit is less expensive than maintaining several devices.
Savings on Hardware – If you think a multifunction printer would save you space, wait before you see the costs of replacing three different items. When you combine the functions of faxing, copying, and printing into a single device, you can get something with significantly more power, speed (typically), and features than if you bought each of those devices separately.
Savings on Toner – Although it might sound counterintuitive, buying a single multifunction kit allows you to buy toner in bulk and upgrade to a higher-capacity product, which will save you money on smaller, more costly all-in-one toner cartridges. Switching to a higher capacity device will drastically reduce the "per press" costs while still reducing downtime for consumables replenishment.
4. Energy Savings
A single cord is usually used to power a multifunction printer. This not only reduces cable interference, but it also reduces the amount of energy used to power the system. Increased cost reductions was also a result of the electricity savings.
If you have a desk full of electronic gadgets like a personal scanner and a laptop printer, you're probably running several power cords to each of them. 
Since they are already drawing electricity when in hibernation mode, not all power cords are energy savers. 
You only have to work with one power cord with a multifunction printer, which reduces the amount of power strips you use and saves you money in the long run.
5. Increasing Your Speed
For a single MFP buy, you can be able to get anything of better quality than three different machines, with faster print and copy rates and larger paper and toner capacities. For offices with fewer staff, the faster print speeds may result in increased efficiency.
The Cons:
1. Traffic Jams for Multifunction Printers
Clearly, an MFP, or multifunction printer, crams a lot of functionality into a small space. As a result, you'll have only one laptop to handle all of your scanning, copying, mailing, and faxing needs. 
You could be in for a traffic jam if you have so many workers who need to execute those tasks during the day (or at best, a scheduling situation with some minor inconveniences). 
Multifunction computers work better when they're paired with dedicated printers and, if necessary, a fax machine. This way, a single machine doesn't clog up an entire workplace. 
Another benefit of using a dedicated fax machine is that you will already know when a fax has arrived. Using fax and an MFP together could result in a missing fax that no one notices unless they pay close attention to the logs.
2. Huge Investment
These types of office copiers are usually more expensive than single-function units. This is where you must request a cost overview as well as an analysis of the estimated lifetime of your multifunction printer. 
A trustworthy copier provider, on the other hand, will give you the alternative of leasing rather than buying the printer outright.
3. During downtime, production is lost
It goes down when the multifunction printer ultimate stops working due to a paper jam or some error message. When one part of a multifunction printer ceases running, the whole system shuts down before a technician can patch and fix the problem. 
Finding a copier supplier with a fast reaction time and a quick delivery time is the easiest way to reduce downtime.
When a dilemma arises, the multifunctional device's greatest drawback becomes clear. Because of the device's multifunctional design, a fault with the printer could cause all of the features to malfunction. 
An issue with an ink or toner cartridge, for example, may prohibit you from writing, copying, or accepting faxes. As compared to single-function devices, another drawback of a multifunctional printer is the perceived loss of accuracy or efficiency. 
The fax machine on a multifunctional computer, for example, does not have the same functionality as a standalone fax machine.
Are You Looking for A Business Photocopier Near Concord, California?  
Office Machine Specialists has been servicing and selling office equipment since 1995. A family-run business that has dedicated our efforts to providing the best equipment options and after-sales service to our clients. Our goal is to ask the right questions and guide our customers to make smart decisions about new machine leases and purchases.  We were servicing copiers long before the internet was a viable resource, and have transitioned to the digital workflow environment of color printing, scanning, account control, and fleet management. With over 20 years in the industry, we have extensive experience with many brands and consider OMS to be a valuable resource to any organization. Contact us for all of your copier needs here!