Office Machine Services and Sales Solutions
Who Needs A Multifunction Printer?
Purchasing a multifunction printer is a long-term investment. Budgets must be considered, as well as if the computer is needed. Think about what kind of printing you'll like to do and what additional features you'll like to include are also important considerations when purchasing a multifunction printer. A multifunction printer is used by prosperous businesses for a variety of purposes.
Printers have long been used in a variety of businesses, offices, and residences for a variety of purposes. Industries are increasingly expanding, not only in terms of size but also in terms of technological advances. 
Previously, a printer only had one option, Xerox, but with advancements, R&D has combined many features into one printer, including Xerox, scan, print, and fax. 
A multi-functional printer is a computer that combines the features of many devices into one and allows users to access them from a single location, allowing for unified document delivery and processing.
Multi-functional printers provide a number of benefits over traditional printers, as well as extra capabilities. Touch-enabled smart multi-functional printers are very user-friendly. 
Furthermore, it enables users to use their mobile phones and tablets to reach printers via an internet network or wireless connection. Since it optimizes power, stability, cuts costs, and enables connectivity capability with other platforms, it connects home and office networks directly and provides access to many cloud-based document solutions.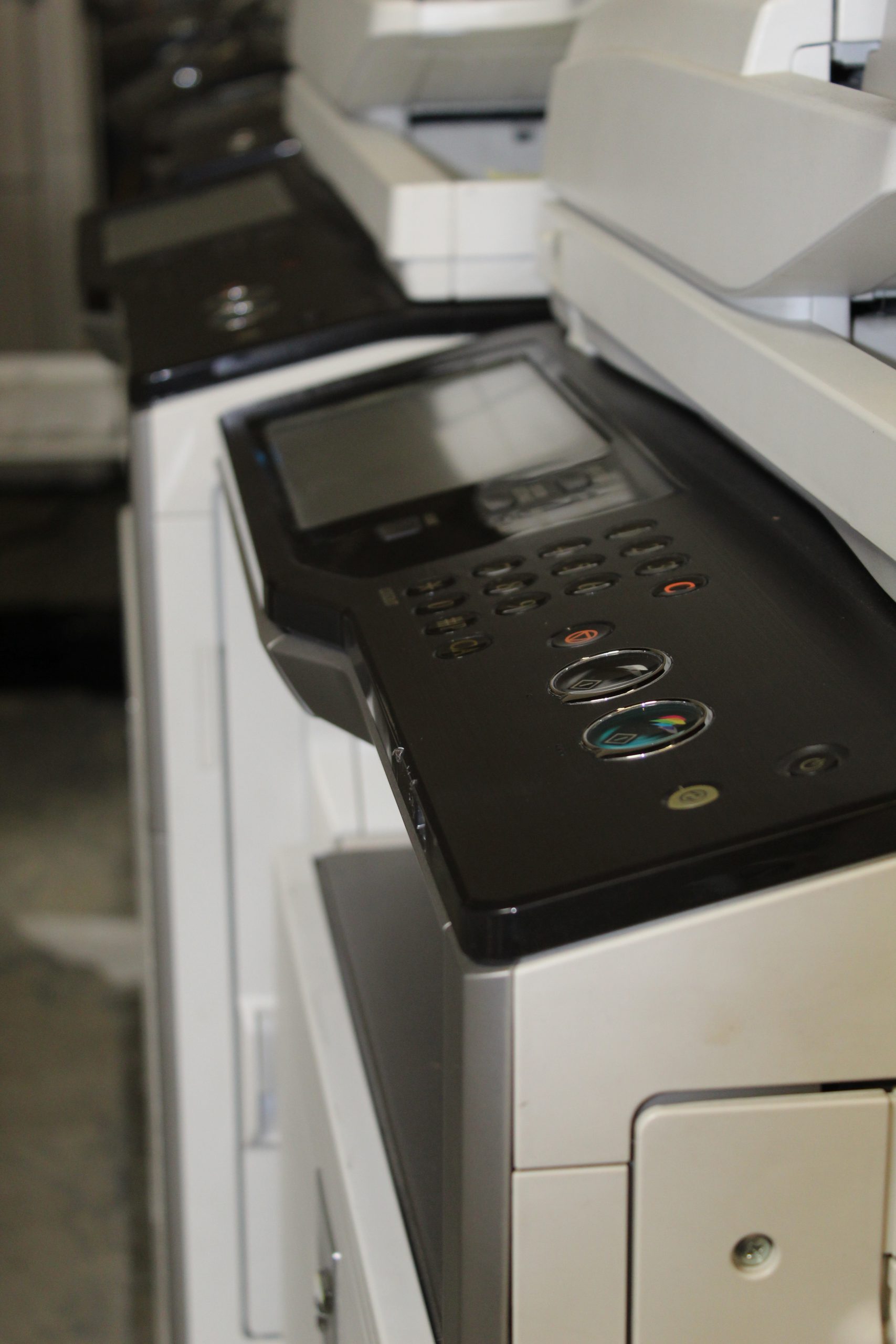 Consider how much work is done in a normal workplace setting on a daily basis. Consider the same workplace without any of the technology or computers that everyone is used to. 
People would rush to find replacements that didn't need the missing hardware, and the workplace would be much less profitable as a result. 
Also broken or unreliable equipment will wreak havoc on a crowded workplace. That is why, regardless of the industry, your office requires the most dependable equipment available.
Although excellent machinery is needed in any office, some offices rely on excellent multifunction printers in particular to preserve their speed and quality. If you work in one of these fields, it may be time to take a look at your office equipment and see what needs to be replaced.
So which industries need a multifunction printer? 
1. Government Offices
In a government setting, pace is much more relevant than it is in a business setting. The overwhelming volume of people contacting government agencies on a regular basis necessitates a lot of support from trustworthy technologies. 
This is where a multifunction printer will help! Without struggling for outdated, stalled machines, government departments will keep on top of printing needed forms and paperwork.
2. Healthcare Providers
Patient security is a major issue in medical offices. With HIPAA imposing stringent guidelines on doctors' handling of patient records, it's critical to ensure that whatever equipment the office employs poses the least risk of a data leak. 
That's why multifunction printers are designed to keep printed projects apart from one another and wipe all data after each use. Doctors should breathe easy knowing that they will be completely compliant with HIPAA.
3. Corporate Centers
Corporate centers, as the headquarters of a larger company, must complete projects with uncompromising pace and reliability. 
A multifunction printer, when combined with other modern office equipment, would give these businesses the boost they need. Why get a computer for each task because you can have one that will do everything?
4. Schools
There is still something for teachers to print, grade, or post. Why not use a multifunction printer to simplify the process? Educators may use this time-saving device to manage the vast volumes of tasks and paperwork they have to deal with on a daily basis.
5. Church Offices
Many aspects of modern churches, including their headquarters, are identical to those of corporations. Furthermore, without the proper facilities, the expense and time of publishing weekly bulletins, notices, and other papers mounts. 
Using a multifunction printer in the church office greatly reduces lost time and helps the church to streamline its operations.
6. Law Firms
Every day, lawyers' offices deal with thousands of classified lawsuits and hundreds of pages of private documents. A multifunction printer not only allows a lawyer to process all of this content quickly, but it also protects the privacy of clients and keeps files organized. 
Legal offices would have no trouble keeping track of facts about their customers.
Are You Looking for A Business Photocopier Near Concord, California?  
Office Machine Specialists has been servicing and selling office equipment since 1995. A family-run business that has dedicated our efforts to providing the best equipment options and after-sales service to our clients. Our goal is to ask the right questions and guide our customers to make smart decisions about new machine leases and purchases.  We were servicing copiers long before the internet was a viable resource, and have transitioned to the digital workflow environment of color printing, scanning, account control, and fleet management. With over 20 years in the industry, we have extensive experience with many brands and consider OMS to be a valuable resource to any organization. Contact us for all of your copier needs here!