Office Machine Services and Sales Solutions
10 Reasons Your Small Business Needs A High-speed Scanner
It's a good idea to have a high-speed document scanner in your office for various reasons. You can use it to scan and convert paper documents into digital files, which is especially helpful if you need to send them over long distances. It also makes tracking your inventory easier, since you can see what you have on hand and where everything is located. Plus, the ability to scan at high speeds will free up your time so that you can focus on other aspects of running your business.
So why does your small business need a high-speed scanner? Here are our Top 10 Reasons!
1. High-speed Scanners Will Help Your Business by Increasing Efficiency
This means less time spent waiting for copies made from paper originals or faxed information transferred through telephone lines; more accurate data capture routines since there's no need to manually re-key data, and streamlining operational processes as they're not interrupted by dealing with paper documents.
2. It Enables Enterprises to Transform Outdated Data Capture Routines Into Drivers of Increased Efficiency And Growth
In today's competitive business environment, high-speed scanning technology isn't simply a matter of convenience.
3. Better Security
When your company's information is stored in digital form, you can save it as a PDF document and make that file digitally secured with a signature. This will help keep the confidential business data safe!
4. High-speed Scanners are Fast!
These machines can scan up to 30 pages per minute (ppm) and read OCR fonts, so they're perfect for busy offices with lots of documents that need to be converted from paper originals into digital files. They have duplex scanning capabilities, which means you'll be able to store documents in their original orientation without having to flip them over when scanned on both sides.
5. High-speed Scanners Give Accurate and Efficient Content Management
Intelligent high-speed scanning technology gives your organization a competitive edge by capturing information in-line and automating the routing of documents. This allows you to work smarter, scan faster, increase accuracy with fewer mistakes for higher quality data entry which ultimately leads to increased productivity!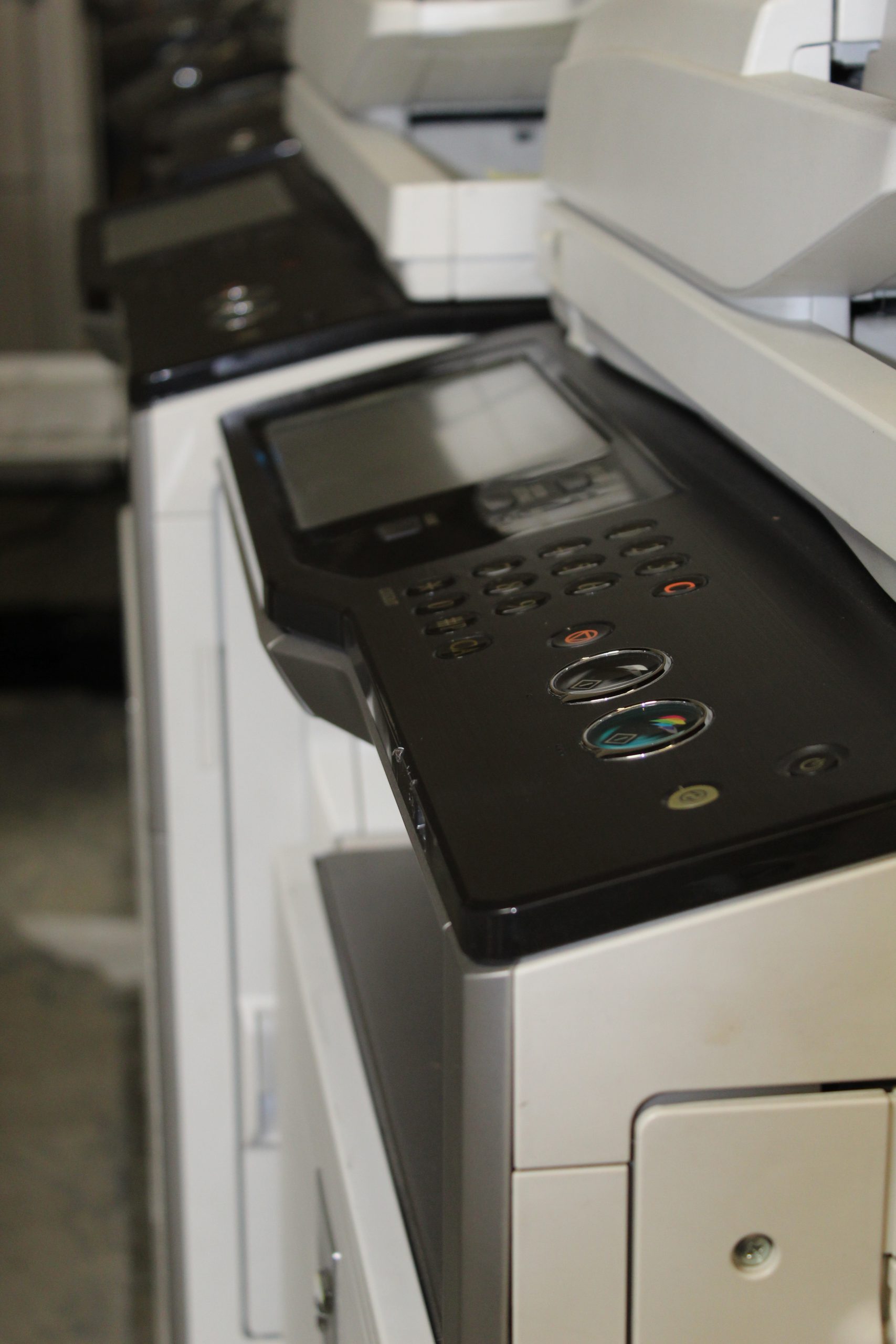 6. The High-speed Scanning Technology Will Lower Your Operating Costs!
One of the best ways to save money with document scanners is by saving time and decreasing errors. Intelligent fast document scanners can slash operating expenses, as manual labor costs go down while post-scan sorting risk goes up. Fewer keystrokes mean less chance for error or omission which saves you from paying more in mistakes than a scanner would cost!
7. Faster and More Reliable
High-speed high capacity scanners quickly and accurately deliver data to downstream systems, streamlining ECM processes. They ensure that the operation is functioning as efficiently as possible by providing quick feedback on the processing status.
 8. Reduce Errors
Intelligent high-volume scanners can significantly reduce the need for manual interventions, which saves your organization time. You will spend less money on compensation and training because team members are more efficient with their work thanks to these innovative tools.
9. Employees Will be Able to Access Information Anytime, Anywhere
Imagine never having to carry an awkward, heavy laptop bag again. It's as if your scanner is always there at the ready with a one-touch functionality that shares your scanned document across multiple platforms such as email and third-party applications; thereby making it easier for employees to access information remotely while on the go!
10. It is a Valuable Disaster Management Tool
A disaster is a disaster, no matter the size of your company. Investing in an office scanner can not only be cost-effective but also provide peace of mind for its owners when things go wrong and you need to find important documents amongst lots that have been lost or destroyed due to natural disasters such as floods or fires. When those moments arise – which eventually they will – this simple investment could save hours spent combing through piles that are impossible to organize.
If you're still using old methods of data management, it may be time to take a look at high-speed scanning technology. The benefits that come with this type of system are numerous and will help your business grow in more ways than one! For example, the speed is unmatched by any other method of data capture—and we all know how valuable time can be when running a company. This means faster turnaround times for managers and employees alike who need information on demand. Plus, the accuracy rate is much higher than some other types of systems so there's less room for error which saves money down the line.
Are You Looking for a High-Speed Scanner Near Concord, California?  
Office Machine Specialists has been helping customers make smart decisions by providing the best equipment and quality service for over 20 years. We offer high-speed scanners that are geared towards any office environment, from a small business to an enterprise company with hundreds of employees. The customer's needs come first in order to provide them with options tailored specifically for their situation so they can get what is most suitable in terms of function, size or budget without compromising on performance standards like speed and accuracy. With over 20 years in the industry, we have extensive experience with many brands and consider OMS to be a valuable resource to any organization. Contact us for all of your copier needs here!