Which Is Better For My Business, Hp Or Toshiba Copiers?
A Practical Guide To Color Copiers
Color copiers are an essential part of any office. They allow you to make copies quickly and easily without having to go through the hassle of using a photocopier, which can be slow and inefficient. The problem with color copiers is that because they are often used in offices, many people don't know how to use them properly. This guide will teach you everything you need to know about color copiers so that you can maximize their potential.
Everything You Know About Color Copiers
Color Copiers are a great way to produce professional documents without going into a print shop. Most small businesses have some color copies made of various sizes and use different paper types for marketing purposes. The manual process is cumbersome, requiring you to manually change the toner cartridge on your copier or printer every so often. With an automatic sheet feeder installed, however, it becomes much easier as you can just drop in sheets one by one and wait for it all to happen automatically.
Guide To Color Copiers
A color copier is a great investment for small businesses and large organizations alike. Not only do they offer the ability to print in color, but many also offer scanning and copying capabilities. Here is a practical guide when choosing a color copier:
1. Choose the right model for your needs.
There is a wide range of color copiers on the market, so it's important to choose the right model for your needs. If you need a machine that can handle high volumes of copying, then you'll need a different model than someone who only needs to make occasional copies. Once you've narrowed down your options, take the time to read reviews from other buyers. This will give you an idea of what problems or issues other people have had with specific models. Be sure to ask questions at your local office supply store about how each model works, they should be able to provide you with all the information you need.
2. Consider the features offered.
For instance, a color copier might include basic tasks such as scanning and copying. It may also have special features like double-sided printing, faxing, or email transmission. The resolution of the image is another feature that many buyers consider when they are shopping for this type of equipment. You can find machines that produce professional quality images even if you're only looking to use them occasionally in your home office or small business. In addition to choosing how much memory the machine has, consumers should consider whether they want internal storage space on their new device or not. Some people prefer an all-in-one unit where everything is included so they don't need additional peripherals but others choose a stand-alone model with standard ports built, so they can use their own devices when needed.
3. Think about your budget.
When you are looking for a color copier, it is important to think about your budget. There is a wide range of prices for color copiers, and you want to make sure that you find one that fits into your budget. You also need to consider the cost of toner and other supplies.
4. Consider the size of your office.
If you have a small office with limited space, a smaller color copier is probably the best option. If your office is large and has plenty of room, then you may want to consider purchasing a larger color copier that can handle more pages at once.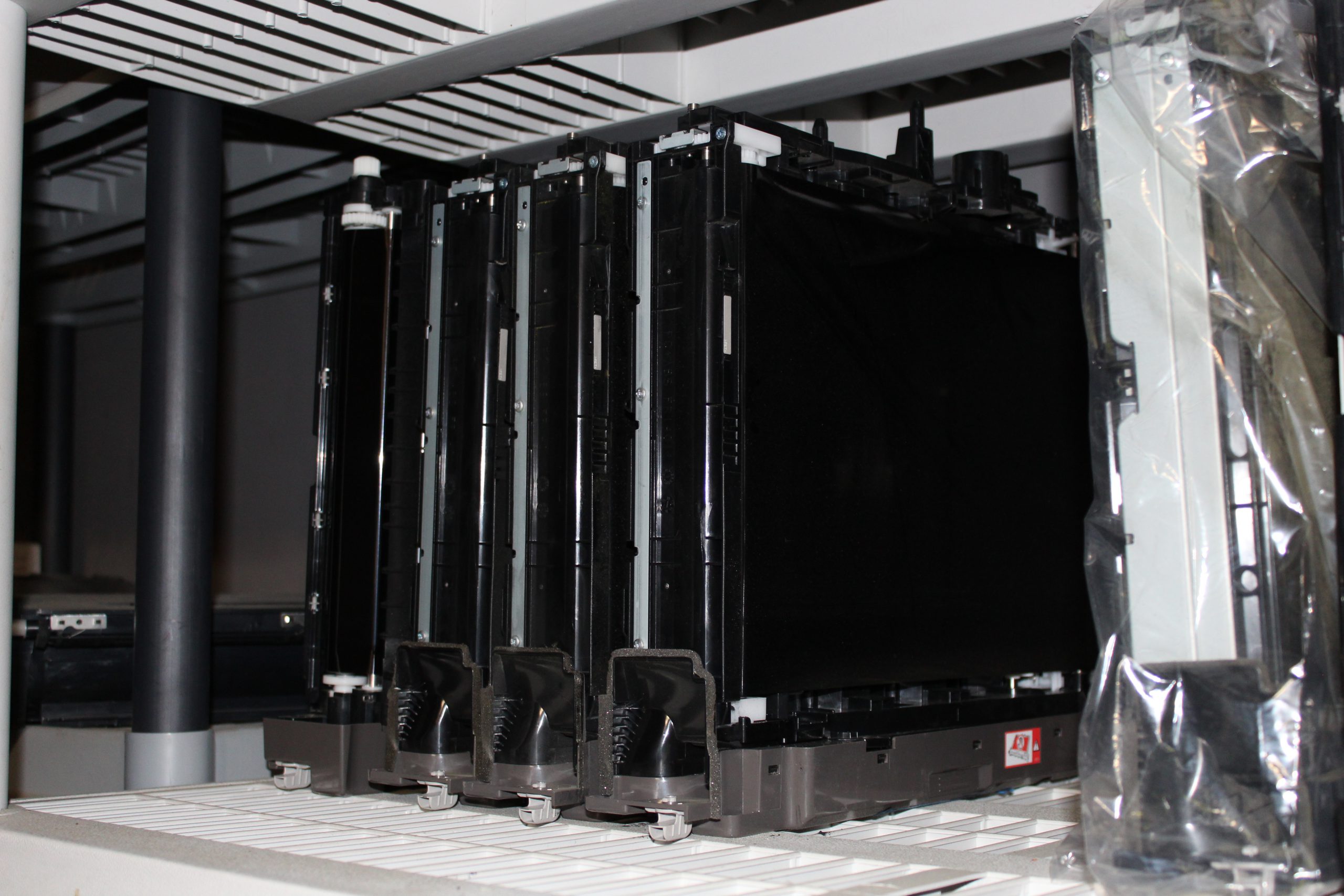 How To Use A Color Copier
When it comes down to using this type of equipment successfully in an office environment or home business setting there are some things that everyone should know about how to use them properly. Make sure paper loads correctly into the machine when making copies. It's very important not to jam up any part of the process because doing so can cause major problems including tearing finished documents apart before they're fully printed on the page. Some machines have a reversing feature that will allow you to print on both sides of the paper, saving space and keeping supplies costs down as well. You can choose whether or not this is an important feature for your business needs based upon how often it might be used in comparison with other features available.
We hope this practical guide has helped you find the right color copier for your business. If you're still not sure which one to choose, don't worry. Give us a call and we can help you figure it out. Plus, if there is anything else we didn't cover about color copiers that you're curious about, just ask. Our team of experts is ready to answer all your questions.
Are You Looking for a Color Copier You Can Rely On?       
Office Machine Specialists has been servicing and selling color copiers since 1995. A family run business that has dedicated our efforts to providing the best equipment options and after-sales service to our clients. Our goal is to ask the right questions and guide our customers to make smart decisions about new machine leases and purchases.  We were servicing color copiers long before the internet was a viable resource, and have transitioned to the digital workflow environment of color printing, scanning, account control, and fleet management. With over 20 years in the color copier industry, we have extensive experience with many brands and consider OMS to be a valuable resource to any organization. Contact us for all of your copier needs here!