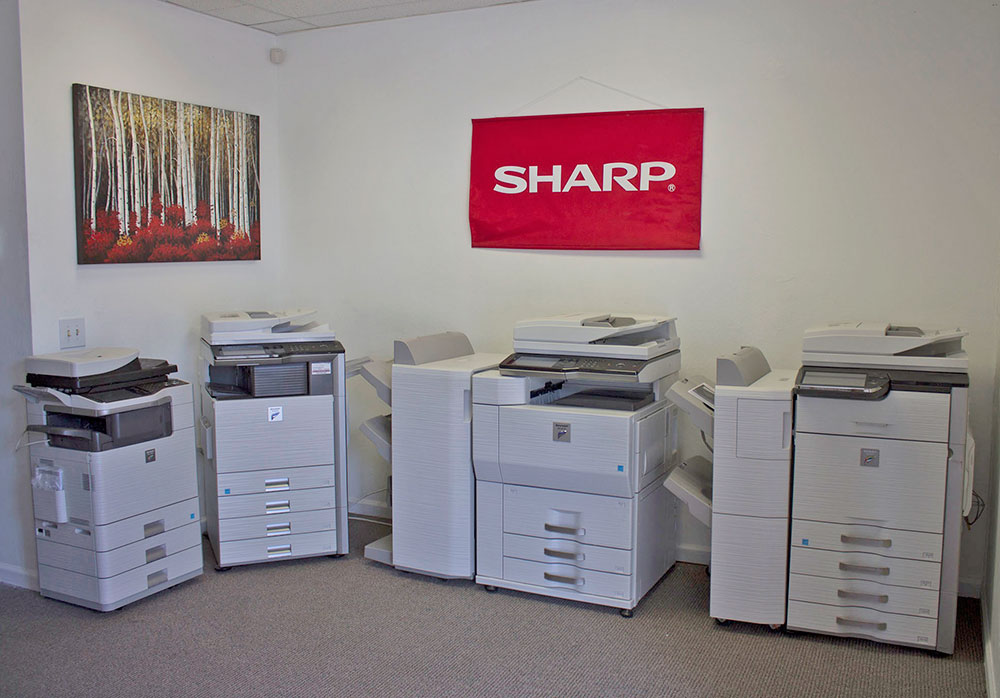 When it comes time to lease a copy machine for your business, there are a lot of factors to consider. How often will you use the machine? What features do you need? What's your budget? This article will discuss 8 essential factors that you need to take into account when shopping for a copy machine lease. By considering these factors, you'll be able to find the perfect machine for your needs and get the best deal possible!
1. Usage:
The most important factor to consider when leasing a copy machine is how often you'll be using it. If you only need it for occasional printing, then you don't need the same features as a business that does high-volume printing. Consider your estimated usage and budget accordingly.
2. Features:
You also want to make sure that the copy machine has all of the features you need. Does it have color printing capabilities? Can you scan documents directly to a computer? Is there a duplexing option for double-sided copies? Make sure the model you choose has all of the features your business requires.
3. Speed:
Another important factor to consider is the copy machine's speed. How quickly does it print, copy, and scan documents? Consider your business needs and choose a machine with enough speed and capacity for your tasks.
4. Budget:
Your budget will also play an important role in determining which model you choose. There are a variety of models available in different price ranges, so make sure to compare prices before making a decision.
5. Maintenance:
It is also important to consider how much maintenance the copy machine will require. Some models are less expensive but require more frequent maintenance and repairs than other models, while some machines may be more expensive initially but offer longer-term reliability and fewer maintenance needs.
6. Warranty:
When leasing a copy machine, you want to make sure that it is covered by a warranty in case of any malfunction or damage. Ask about any extended warranties available when signing the agreement for your lease.
7. Supplies:
The supplies you need should also be taken into consideration when shopping for a copy machine lease. What type of toner or ink will the machine require? Is it readily available from your supplier at a reasonable price?
8. Delivery And Setup:
Finally, you'll want to consider who will be responsible for delivering the copy machine and setting it up. Most leasing companies offer delivery and setup services as part of their agreement, so make sure to ask about this before signing any contracts.
Leasing a copy machine can be an excellent choice for businesses and organizations of all sizes, but it's essential to consider all of the associated factors before making your selection. Make sure that you understand all of your usage needs, investigate available features, determine the proper speed requirements, set a reasonable budget number, consider the associated maintenance and warranty options, research supplies availability, and cost, and review delivery and setup services. By investing fully in your research process, you can make a sound decision that meets all of your copier machine needs. At Office Machine Specialists, they have knowledgeable leasing consultants ready to answer any questions you may have about finding the perfect copy machine for you. They have a great selection of copy machines for leasing with flexible rental plans available to give you the best value for money possible. Call them today!
Are You Looking for a Copy Machine to Lease in the San Francisco Bay Area?    
Office Machine Specialists has been servicing and selling office equipment since 1995. A family-run business that has dedicated our efforts to providing the best equipment options and after-sales service to our clients. We aim to ask the right questions and guide our customers to make smart decisions about new machine leases and purchases.  We were servicing copiers long before the internet was a viable resource and have transitioned to the digital workflow environment of color printing, scanning, account control, and fleet management. With over 20 years in the industry, we have extensive experience with all the major brands and consider OMS to be a valuable resource to any organization. Contact us for all of your copier needs here!