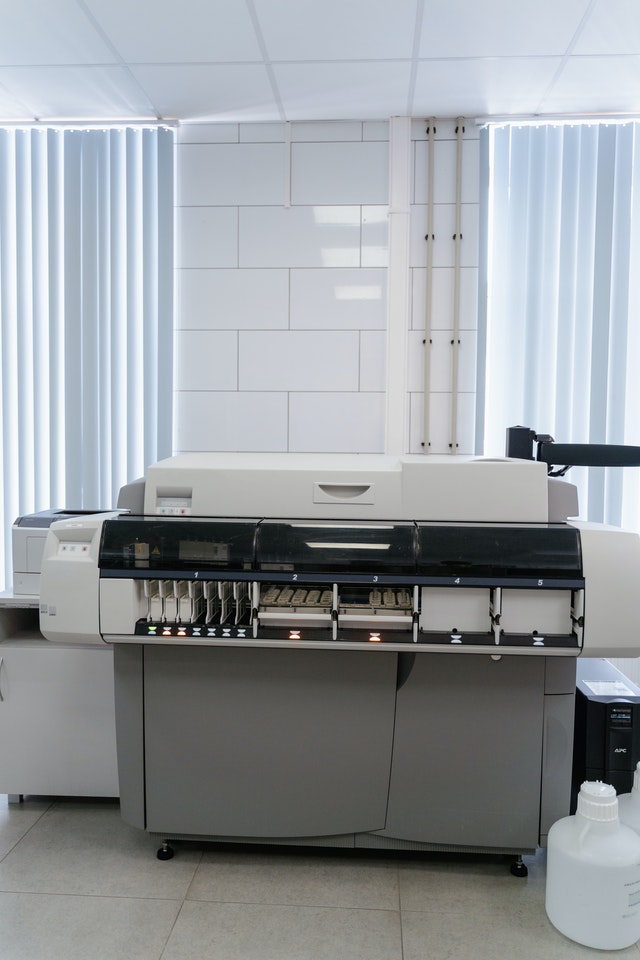 Copy machines are a necessary part of any business. They help you to create copies of important documents, which can come in handy in a variety of situations. However, copy machines can be expensive, and that's why it's important to score the best deals on copy machine leases possible. This article will discuss tips, tricks, and strategies for getting the best deals on copy machine leases. We'll also provide some information about what to look for when shopping for a copy machine lease. So read on to learn more!
Before Making A Purchase, Shop Around To Compare Prices From Different Vendors.
Ask about discounts or special offers as well to see if you can save some money. Many times companies offer incentives for signing long-term leases so don't shy away from negotiating in order to secure an even better rate than initially offered. Additionally, be sure to research the company you are considering leasing a copy machine from. Check out customer reviews online and visit their website to look into their history and reputation in the industry; this will give you an idea of what kind of service they provide and whether they are reliable when it comes to their products and services.
When Looking At Copy Machines And Leases, Consider What Features Are Important For Your Needs.
If you plan on making high-volume copies, look into models that have automatic paper feeders that reduce user effort in reloading paper frequently or adjustable settings for varying types of media or document sizes that save time in changing settings manually each time different documents need copying. High-speed output is also beneficial if you create a lot of copies quickly; however, keep in mind that these models may cost more initially but yield savings over time with fewer errors since they produce less wear on consumables like toner cartridges or replacement parts due to reduced manual intervention required from users due to elevated speeds when running multiple jobs simultaneously.
It Is Also Advisable To Inspect The Lease Contract Carefully Before Signing Anything
Be aware of any hidden fees or extra charges as this could impact your overall costs significantly down the line when renewing the lease agreement after its expiration date passes. Also, consider researching maintenance options available with specific models as well as replacement parts availability so that if anything goes wrong with your machine then you have quick access to fixes without relying on outside providers which may take much longer than working with local sources who specialize in selling machines produced by specific manufacturers; this could save time and money in terms of repairs needed during active use periods of a copy machine lease contract agreement period.

Ultimately, Scoring The Best Deals On Copy Machine Leases Requires Patience And Research.
It's important to shop around for the best prices and features and then read through the lease agreement carefully before signing anything. Additionally, be sure to look into any maintenance and replacement parts options available with the model you are considering so that if anything goes wrong down the line you have quick access to repairs or replacements. Following these tips will help ensure that you get the best deal possible when it comes to your copy machine lease!
With the right plan of action and research, finding the best deals on copy machine leases doesn't have to be an overwhelming or daunting process. Knowing what features you need, shopping around for different prices from vendors, inspecting the lease contract prior to signing anything, and having the patience to look around can end up saving you a great deal of money in the long run. Office Machine Specialists understand the value of protecting customers' precious resources like time and money. Feel free to reach out and contact them today so that their team of professionals can assist you in finding a great deal for your copy machine lease!
Are You Looking for a Copy Machine to Lease in the San Francisco Bay Area?    
Office Machine Specialists has been servicing and selling office equipment since 1995. A family-run business that has dedicated our efforts to providing the best equipment options and after-sales service to our clients. We aim to ask the right questions and guide our customers to make smart decisions about new machine leases and purchases.  We were servicing copiers long before the internet was a viable resource and have transitioned to the digital workflow environment of color printing, scanning, account control, and fleet management. With over 20 years in the industry, we have extensive experience with all the major brands and consider OMS to be a valuable resource to any organization. Contact us for all of your copier needs here!