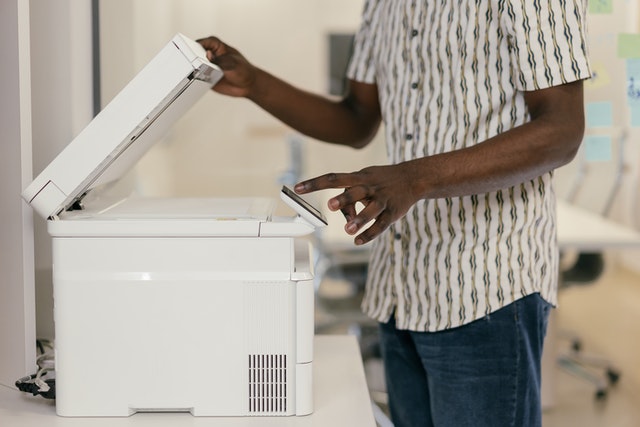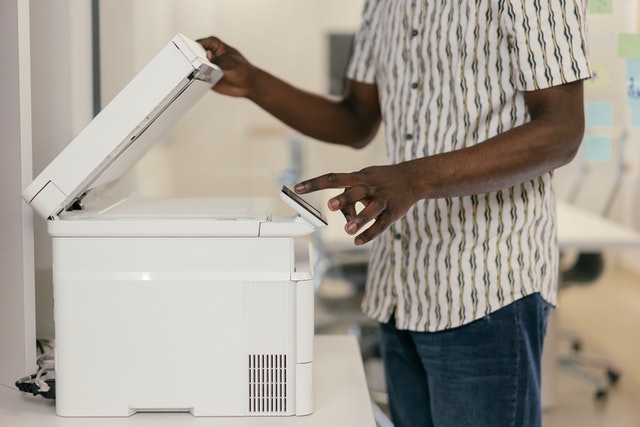 Copy machine leases can be tricky. If you're not careful, you might find yourself stuck in a contract that's unfavorable to your business. Luckily, there are ways to negotiate a great copy machine lease contract. This article will discuss 8 tips for negotiating a favorable lease agreement. Follow these tips, and you'll be able to get the best deal possible on a copy machine lease!
Tip #1: Know What You Want And Need:
Before you start negotiating, it's important to know what features and services your business needs from a copy machine lease. Focus on the features that are most important for your particular situation, such as security needs or printing speed.
Tip #2: Understand Your Options:
There are many different types of copy machine leasing options available, so make sure you understand all of the possible choices before you negotiate. Do some research and find out which option is best suited to meet your business's goals.
Tip #3: Negotiate Aggressively:
Don't be afraid to use aggressive negotiation tactics when it comes to getting a favorable contract. Ask for discounts, special offers, extended warranties, and more. Be firm and confident in your negotiation style to get the best possible deal.
Tip #4: Research The Company:
Before signing a lease, it's important to research the company you're dealing with. Check out their customer reviews and look into their past business dealings. This will give you an idea of what type of company they are and how reliable they are when it comes to honoring contracts.
Tip #5: Read Through The Fine Print:
There are often hidden costs or unexpected fees tucked away deep within the fine print of a copy machine leasing agreement. Make sure to read through all of these details carefully before signing on the dotted line. Don't make any assumptions about what is included in the contract; be sure to ask questions about any items you don't understand.
Tip #6: Leverage Your Credit Score:
If you have a good credit score, use it as leverage when negotiating your copy machine lease. Ask for reduced rates or other incentives due to your solid credit history.
Tip #7: Consider Prepayments And Early Termination Clauses:
Many companies offer discounts if you're willing to prepay for the entire term of the lease, or if you have an early termination clause in the agreement. These can be great ways to save money while still getting access to needed equipment.
Tip #8: Always Get Everything In Writing:
Once you've agreed to the terms of the contract, be sure to get everything in writing. Make sure all of the details are clearly stated, including the length of the lease, the cost, payment terms, and any other special incentives or conditions that were negotiated.
In an effort to get the best copy machine lease contract, it is highly recommended that you do your research and be prepared to negotiate aggressively. At each step of the process, focus on what's best for you in terms of what will achieve your goals as efficiently and cost-effectively as possible. Remember, if a deal isn't advantageous for both parties involved then neither party should accept it. Remember tipping points like understanding your options, leveraging your credit score, considering pre-payments and early termination clauses, and getting everything in writing. If you're unsure about any of these steps or have questions about reaching a favorable contract, don't hesitate to reach out to Office Machine Specialists. They have decades of experience crafting unique copy machine lease contracts to fit their client's needs. As such, they can help you find the perfect agreement for all your office equipment needs. Call Office Machine Specialists today!
Are You Looking for a Copy Machine to Lease in the San Francisco Bay Area?    
Office Machine Specialists has been servicing and selling office equipment since 1995. A family-run business that has dedicated our efforts to providing the best equipment options and after-sales service to our clients. We aim to ask the right questions and guide our customers to make smart decisions about new machine leases and purchases.  We were servicing copiers long before the internet was a viable resource and have transitioned to the digital workflow environment of color printing, scanning, account control, and fleet management. With over 20 years in the industry, we have extensive experience with all the major brands and consider OMS to be a valuable resource to any organization. Contact us for all of your copier needs here!