5 Simple Ways Leasing Copiers Make Sense
Are you in the market for a new copier? If so, you're likely considering purchasing one outright or leasing it. Let's take a look at five reasons why leasing a copier may make more sense than buying one. Keep in mind, though, that each business is unique and you should consult with an accountant or another expert to see what option is best for you. 
Leasing A Copier Allows You To Be More Financially Flexible
Leasing a copier can give you the financial flexibility to better manage your business finances. When you lease a copier, you can make smaller monthly payments instead of one large purchase. This can help free up cash flow so you can invest in other areas of your business. Additionally, leasing a copier often includes maintenance and service agreements. This can help save you money in the long run by avoiding costly repairs down the road.
Leasing a copier also allows you to upgrade to newer models more easily and affordably. Copiers' technology is constantly evolving, and leasing gives you the ability to keep up with the latest trends without breaking the bank. When you lease a copier, you can typically upgrade to a new model after your lease term expires. This can help you stay ahead of the competition and ensure that you're always using the best possible technology.
There are a number of reasons why leasing a copier makes sense for businesses. If you're looking for financial flexibility, easy upgrades, and cost savings, then leasing a copier is a great option for you.
Maintenance And Service Are Included In Most Copier Leases
When you enter into a copier lease, more often than not, maintenance and service will be included in the price of your monthly payments. This is a great way to save on the overall costs associated with owning and operating a copier, as it can be expensive to keep up with repairs and replacements on your own. By having these services included in your lease, you can rest assured knowing that your copier will always be in good working order, without having to worry about unexpected repair bills. This gives business owners the following advantage:
You never have to worry about breakdowns or costly repairs – all of that is covered in your leasing agreement.

Maintenance and service are usually performed by the leasing company's own staff, so you can be sure that they are familiar with your equipment and can get it up and running again quickly if there are any problems.

In many cases, the cost of these services is lower when included in a lease than if you were to purchase them separately.
Leasing Gives You The Flexibility To Return Or Buy The Copier At The End Of The Lease Term
There are a number of advantages to leasing a copier rather than buying one outright. When you lease a copier, you have the option to return it or buy it at the end of the lease term. This gives you the flexibility to upgrade to a newer model if your needs change or to keep the same model if it's still meeting your needs.
When you lease a copier, you can return it or buy it at the end of the lease term. This flexibility is great if your business needs change or you find that you no longer need the copier.
Leasing Can Help You Keep Up With The Latest Technology
Leasing gives you the ability to keep up with the latest technology. With a lease, you can trade in your old copier for a new model every few years. This way, you'll always have the latest and greatest technology at your disposal – without having to pay for it all upfront. What happens to your business when you fail to keep up with the latest technology in terms of copiers?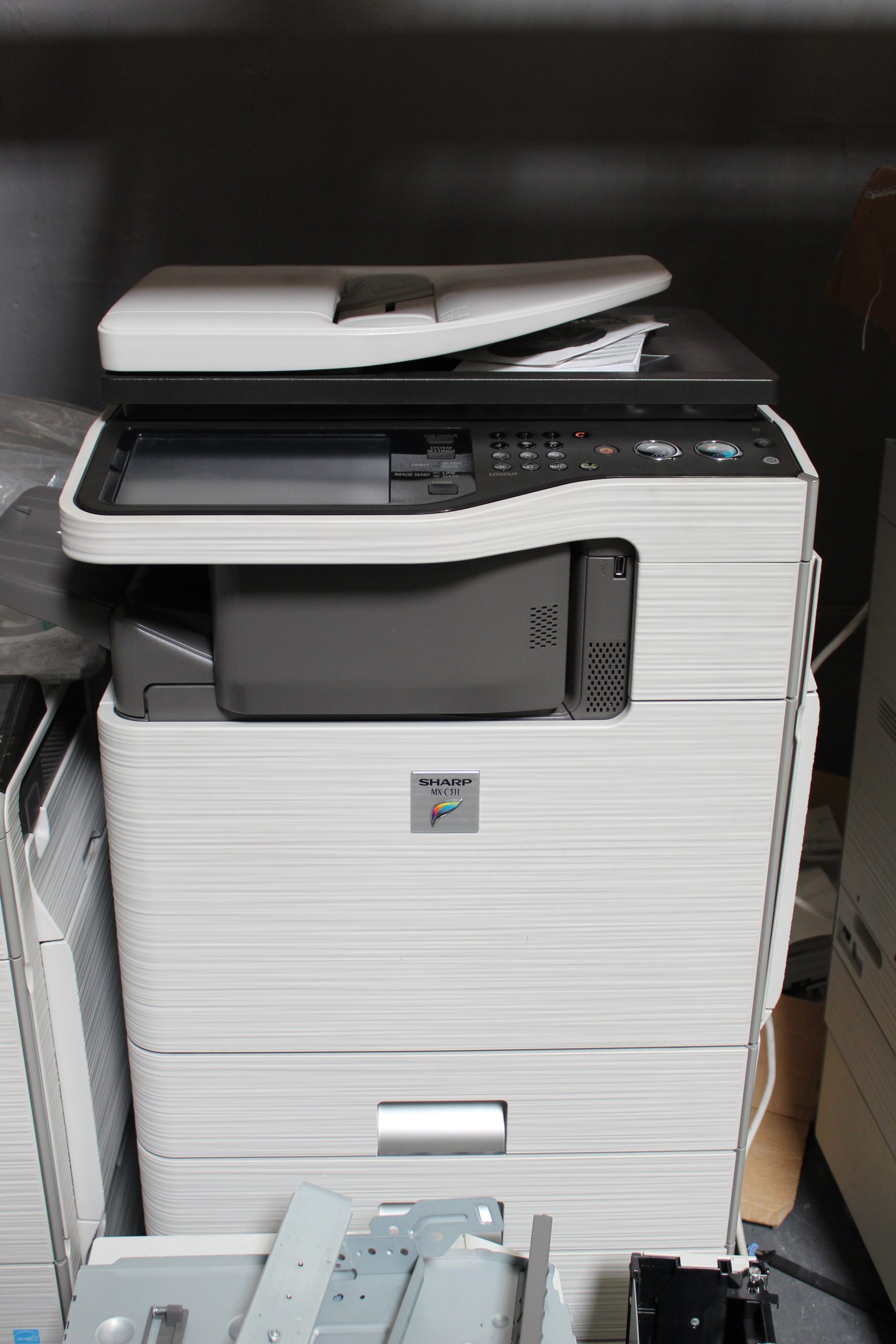 You fall behind, that's what. In today's business world, it's essential to have the latest and greatest technology available in order to stay ahead of the competition.However, with the constantly changing landscape of technology, it can be difficult and expensive to keep up with the latest trends. This is where leasing copiers come in.
Copier Lease Payments Can Become Deductible Business Expense
Leasing a copier for your business can provide many benefits, including the ability to deduct the lease payments as a business expense. This deduction can help offset the cost of the copier and make it more affordable for your business.
The IRS considers leased copiers as "listed property." Listed property includes vehicles, aircraft, boats, and certain types of equipment that have a limited useful life. In order to take advantage of the deductions available for listed property, businesses must use the copier for qualified business purposes at least 50% of the time.
For businesses that use their copier less than 50% of the time for business purposes, the entire lease payment is considered a personal expense and is not deductible. However, businesses that use their copier more than 50% of the time for business purposes can deduct a portion of the lease payment based on the percentage of time that the copier is used for business.
If you're still on the fence about leasing a copier, hopefully, these five reasons have helped sway you. Leasing is a great option for businesses of all sizes because it's more financially flexible and offers peace of mind with regard to service and maintenance. Plus, at the end of the lease term, you can either return the copier or buy it at a reduced price. So why wait? Contact us today to get started on your new copier lease agreement.
Are You Looking for a Photocopier Near Concord, California?       
Office Machine Specialists has been servicing and selling office equipment since 1995. A family-run business that has dedicated our efforts to providing the best equipment options and after-sales service to our clients. Our goal is to ask the right questions and guide our customers to make smart decisions about new machine leases and purchases.  We were servicing copiers long before the internet was a viable resource, and have transitioned to the digital workflow environment of color printing, scanning, account control, and fleet management. With over 20 years in the industry, we have extensive experience with all the major brands and consider OMS to be a valuable resource to any organization. Contact us for all of your copier needs here!