5 Myths About Leasing Copiers You Probably Still Believe
If you're like most people, you probably think of leasing copiers as a last resort. After all, who wants to be locked into a contract with a big, scary corporation? But what if I told you that leasing could actually be a great option for your business? Here are five myths about leasing copiers that you probably still believe – and why they're not true.
Myth #1: It's Expensive
Well, there are a few reasons why people think that leasing is more expensive than buying. First of all, when you lease a copier, you're essentially paying for the use of the machine over time. So, in that sense, it can be seen as an ongoing expense.
Another reason people may think leasing is expensive is that they're not familiar with all the costs associated with owning a copier outright. For example, when you own a copier, you have to pay for things like repairs and maintenance, which can add up over time.
Leasing also has its benefits, however. For one thing, it can be more cost-effective in the long run since you're not responsible for repairs and maintenance. Plus, leasing gives you the flexibility to upgrade to a newer model more easily and without incurring a large upfront cost.
At the end of the day, it's up to you to decide whether leasing or owning a copier is right for your business. If you're not sure, it's always a good idea to speak with a copier professional to get their expert opinion.
Myth #2: You're Stuck With The Copier For The Duration Of The Lease
This is another common misconception we hear from customers. If you're unhappy with your current copier, it's easy to assume that you're stuck with it until the end of your lease. While it's true that you are obligated to make all lease payments for the full term of the contract, that doesn't mean you're stuck with the same copier for the entire time.
In fact, many leasing companies will allow you to upgrade your copier before the end of your lease. This can be a great way to get access to the latest technology without having to pay for a brand new machine.
Of course, you'll want to check with your leasing company first to see if this is an option. But don't assume that you're stuck with an outdated machine just because you have a lease. The key is to work with a reputable dealer who can help you find the right machine for your needs.
Myth #3: Copier Leasing Companies Are Rip-offs
Leasing companies want to keep their customers happy, so they're not in the business of ripping people off. If you do your research and work with a reputable leasing company, you can be confident that you're getting a fair deal on your copier lease.
When it comes to finding a reputable copier leasing company in Concord, California, there are a few things you will want to keep in mind:
Make sure that the company you are considering is licensed and insured. This is important because it will protect you in the event that something goes wrong with the equipment that you lease from them.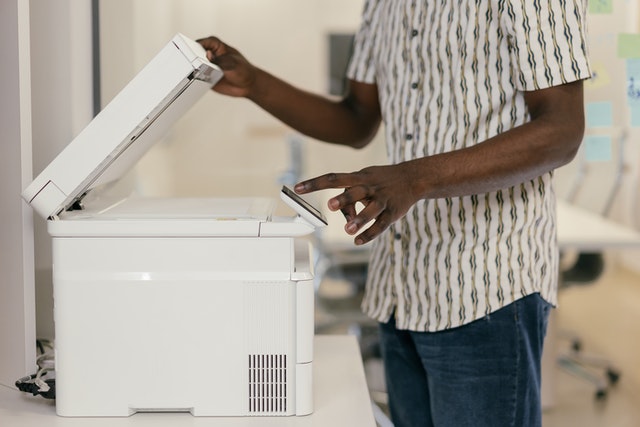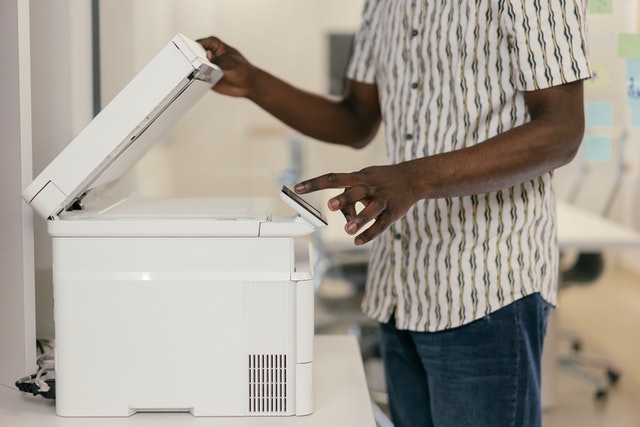 Make sure that the company has a good reputation within the industry.

Ask around.

Talk to other businesses in the area that lease copiers, and see what they have to say about their experiences. If you know anyone who has leased from a particular company before, that is even better. This way, you can get first-hand feedback about what it is like to work with them.
Compare prices. Be sure to get quotes from a few different companies so that you can see who is offering the best deal. You should also ask about any additional fees that may be associated with the lease agreement. These can add up quickly, so you will want to be sure that you are getting the best value for your money.
Myth #4: You Have To Put Money Down When You Lease A Copier
When you lease a copier, you may be asked to put money down, but it isn't always required. In many cases, the lessor will work with you to find a solution that doesn't require a down payment. If you do need to put money down, it is typically much less than the price of the copier itself.
Myth #5: You'll Be Stuck With An Outdated Copier For The Life Of Your Lease
The biggest misconception about copier leases is that you'll be stuck with an outdated machine for the duration of your contract. In reality, most leases offer built-in upgrade options that allow you to trade in your old copier for a new model after a certain number of years. This way, you can always have the latest and greatest technology without breaking the bank.
So, what's the verdict? Are copier leases a waste of time and money? Definitely not! In fact, there are several benefits to leasing copiers- you just need to make sure you're working with a reputable company. We hope this article has helped debunk some of the myths about copier leasing and that you'll feel more confident in moving forward with a lease agreement. Don't forget, we're here to help so please don't hesitate to call us today!
Are You Looking for a Photocopier Near Concord, California?       
Office Machine Specialists has been servicing and selling office equipment since 1995. A family-run business that has dedicated our efforts to providing the best equipment options and after-sales service to our clients. Our goal is to ask the right questions and guide our customers to make smart decisions about new machine leases and purchases.  We were servicing copiers long before the internet was a viable resource, and have transitioned to the digital workflow environment of color printing, scanning, account control, and fleet management. With over 20 years in the industry, we have extensive experience with all the major brands and consider OMS to be a valuable resource to any organization. Contact us for all of your copier needs here!