Why We Love Printer Leasing (and You Should Too!)
Why do we love printer leasing?
If you're a business owner, then you know that having a printer on-site is a must. Not only do printers allow you to print documents and other materials, but they also play an important role in the day-to-day functioning of your business. That's why it's so important to make sure that you have the right printer for your needs and that's where printer leasing comes in!
Why Printer Leasing is the Best Option for Businesses of all Sizes
Printer leasing has become increasingly popular in recent years, and for good reason. Here are just a few of the many reasons why we love printer leasing and think you should too:
Printer leasing is a cost-effective solution for businesses of all sizes. When you lease a printer, you can get the latest and greatest model without having to pay the full purchase price upfront. This means that you can save money on your printing costs while still getting top-of-the-line equipment.

Leasing also gives you the flexibility to upgrade your equipment as your business grows. If you need to print more pages or add more functions, you can simply lease a new printer that meets your needs. This is a great way to keep your printing costs down as your business expands.

Another reason we love printer leasing is that it helps businesses save time and money on maintenance and repairs. When you lease a printer, the leasing company takes care of all the maintenance and repairs for you. This means that you can focus on running your business instead of worrying about your printing equipment.
Why Should You Choose Printer Leasing for Your Business?
Leasing a printer can be a great way to get the latest and greatest model without having to pay the full purchase price upfront. When you lease a printer, you can often get access to features and capabilities that you wouldn't be able to afford if you were buying the printer outright. Plus, leasing gives you the flexibility to upgrade your printer more frequently, so you can always have the latest technology.
There are plenty of other reasons to lease a printer for your business:
For one, leasing can help you better manage your cash flow since you don't have to make a large upfront investment.

Additionally, leasing can provide some tax benefits so be sure to talk to your accountant to see if leasing makes sense for your business.

Finally, when you lease a printer from a reputable company, you can be sure that you're getting quality service and support. That's important because having a printer break down can be a real headache for any business. When you lease from a quality company, you can rest assured knowing that you'll be taken care of if any problems arise.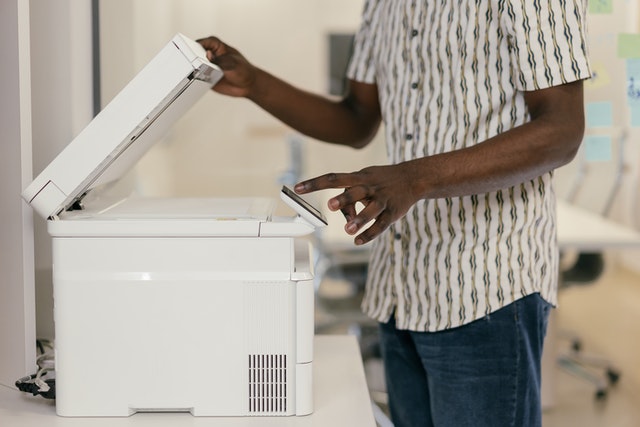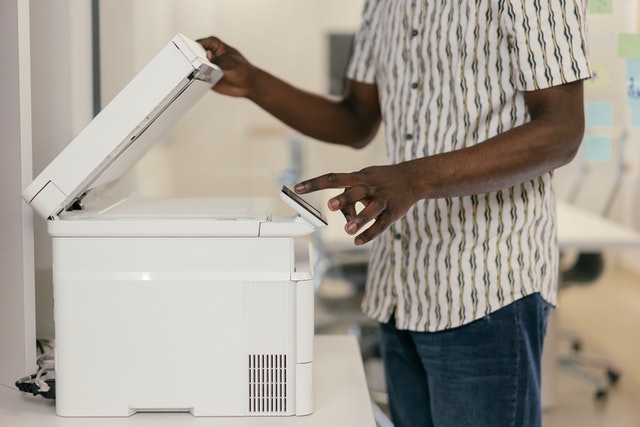 The Benefits of Leasing a Printer
When you lease printing equipment, the company pays for your printer and taxes on ink or paper. This way it doesn't have to worry about long-term debt! With monthly payments that only cover these costs plus another fee based on how many pages they sell per month which is why leasing makes sense if:
It is always good to be aware of your monthly expenses before you start spending money. With leases, this becomes even more important because there's a set price for each month that will come out automatically no matter what!

Leases are an excellent way to acquire new equipment without tapping into much needed funds. No down payment required, many small businesses struggle with cash flow and must keep their money available for growth- which makes it difficult when you're trying not only grow your business but also pay off debts!

Keeping up with your competition is important, but it can be challenging. There are many ways that small businesses compete and some may not have access to the resources they need for success- including financing options or sophisticated technology . Leasing might offer an alternative solution by enabling you allow acquire such things without draining any financial capital from yourself!
If you're looking for an affordable way to get the best technology for your office, call us today and ask about our printer leasing options. We would be happy to answer any questions you have and help you get started on the path to success!
Are You Looking for a Photocopier Near Concord, California?       
Office Machine Specialists has been servicing and selling office equipment since 1995. A family-run business that has dedicated our efforts to providing the best equipment options and after-sales service to our clients. Our goal is to ask the right questions and guide our customers to make smart decisions about new machine leases and purchases.  We were servicing copiers long before the internet was a viable resource, and have transitioned to the digital workflow environment of color printing, scanning, account control, and fleet management. With over 20 years in the industry, we have extensive experience with all the major brands and consider OMS to be a valuable resource to any organization. Contact us for all of your copier needs here!