5 Questions to Ask Before Renting a Printer or Photocopier for Your Business
When you're running a business, every penny counts. It's important to have the right tools to get the job done. If you need to print or photocopy documents regularly, renting a printer or photocopier can be a great option. Before you rent one, though, there are some questions you should ask yourself. Keep reading for five questions to consider before renting a printer or photocopier for your business.
Should I Buy Or Rent A Photocopier?
It's no secret that technology has a big impact on businesses today. One of the most important technologies for businesses is the photocopier or printer. This piece of equipment allows businesses to print documents, photos, and other materials quickly and easily. However, with so many options on the market, it can be difficult to decide whether your business should buy or rent a photocopier.
There are many factors that you need to consider when deciding whether your business should buy or rent a photocopier. The most important factor is the cost. If you can afford to buy a photocopier outright, then this is usually the best option as it will save you money in the long run. However, if you're on a tight budget, then renting may be a better option for you.
Another factor to consider is how often you'll need to use the photocopier. If you only need it occasionally, then renting may be the best option for you. However, if you'll be using it frequently, then buying may be a better option.
What Are The Benefits Of Renting A Printer For My Business?
There are many reasons why it makes sense for businesses to rent a printer rather than purchase one outright. The most obvious reason is that it can be much cheaper in the long run – especially if you factor in the cost of maintenance and repairs.
Another big advantage is that you can usually get a higher-quality machine when you rent, as the rental company will want to keep their customers happy. This means that you're less likely to have constant problems with your printer and have to get it fixed all the time.
Renting also allows you to upgrade your machine as and when you need to, without having to shell out for a brand new model. So if your business needs to change or grow, you can do so without having to worry about the cost of a new printer.
There are plenty of other benefits too, such as not having to store the machine or worry about setting it up. And if you rent from a reputable company, you'll also get access to their customer support team in case you ever have any problems.
What Are The Disadvantages Of Renting A Printer For Your Business?
Renting a printer can be expensive, and it may not always be the best option for your business. Here are some of the disadvantages of renting a printer:
You may have to pay a higher price for rent than you would for purchasing the printer outright.

The rental agreement may be for a shorter period of time than you need, meaning you'll have to renew it frequently and pay more in the long run.

If you have any problems with the printer, you'll have to deal with the rental company's customer service instead of being able to take the printer back to the store for a refund or exchange.

You may not be able to use your own brand of ink or toner with the rented printer, meaning you'll have to buy more expensive supplies from the rental company.
As you can see, there are several disadvantages to renting a printer for your business. It's important to weigh these disadvantages against the benefits before making a decision.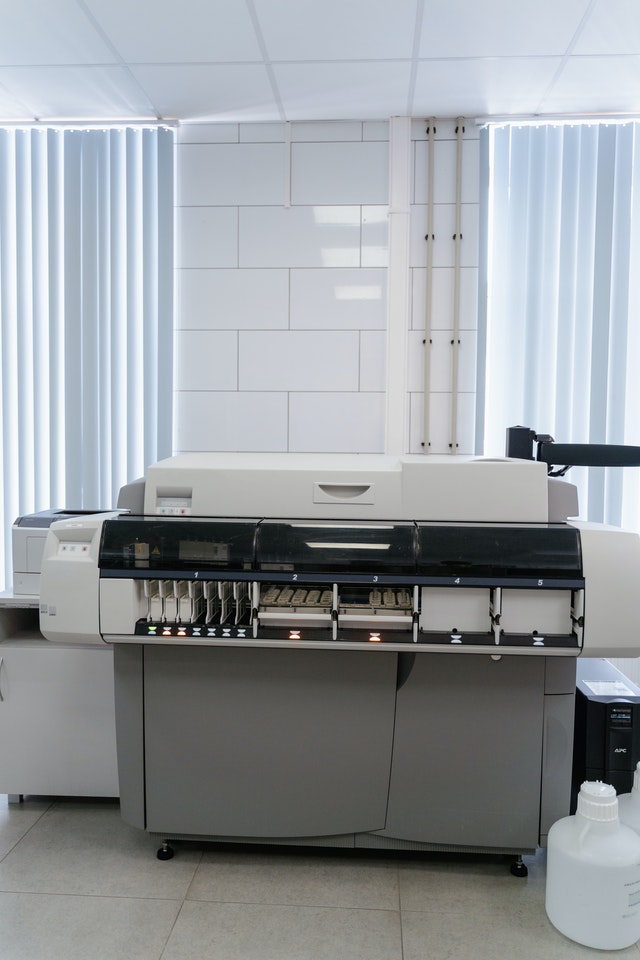 What Are the Various Rental Types and Terms Available When Renting A Photocopier For Your Business?
There are 3 main types of photocopier rentals: short-term, long-term, and pay-as-you-go.
Short-term rentals are great for businesses that have a one-time need for a photocopier, such as for a special event or project. The advantage of short-term rentals is that you only pay for the time that you need the photocopier, and there is no long-term commitment.
Long-term rentals are ideal for businesses that need a photocopier on an ongoing basis. With a long-term rental, you can choose to rent the copier for a set period of time, such as one year, or you can opt for a month-to-month rental agreement. The advantage of long-term rentals is that you have the option to purchase the photocopier at the end of the rental period, which can be a cost-effective way to own your own machine.
Pay-as-you-go rentals are best for businesses that do not need a photocopier on a regular basis but still want the convenience of having one available when needed. With a pay-as-you-go rental, you simply pay for the number of copies that you make, and there is no long-term commitment. This type of rental is often used by businesses that have infrequent or seasonal copying needs.
No matter what type of rental you choose, it is important to read the terms and conditions carefully before signing any agreement. Be sure to understand the length of the rental period, the cost of copies, and any other fees or charges that may be associated with the rental. By understanding all of the terms and conditions upfront, you can avoid any surprises down the road.
Are There Any Tax Benefits For Our Photocopier Lease?
When you're looking to lease a photocopier, it's important to ask about any tax benefits that may be available to you. Depending on the type of business you have, you may be able to deduct some or all of the cost of your photocopier lease on your taxes. This can save you a significant amount of money over the course of your lease, so it's definitely worth asking about.
Renting a printer or photocopier for your business doesn't have to be difficult. By asking yourself the five questions in this blog post, you can make an informed decision about what type of machine will work best for your needs. Have other questions? Our team is here to help. Give us a call today!
Are You Looking for a Photocopier Near Concord, California?       
Office Machine Specialists has been servicing and selling office equipment since 1995. A family-run business that has dedicated our efforts to providing the best equipment options and after-sales service to our clients. Our goal is to ask the right questions and guide our customers to make smart decisions about new machine leases and purchases.  We were servicing copiers long before the internet was a viable resource, and have transitioned to the digital workflow environment of color printing, scanning, account control, and fleet management. With over 20 years in the industry, we have extensive experience with all the major brands and consider OMS to be a valuable resource to any organization. Contact us for all of your copier needs here!