Pros and Cons of Short-Term Printer & Photocopier Rentals for Business
Are you looking for a short-term printer or photocopier rental for your business? If so, you're likely trying to decide if this is the right option for you. In this article, we'll discuss the pros and cons of short-term printer and photocopier rentals so that you can make an informed decision. Let's get started!
Pros
Beneficial For Companies Conducting Conventions, Conferences, Meetings, And Expos
Short-term printer and copier rentals for business are beneficial for companies conducting conventions, conferences, meetings, and expos because they provide a convenient, cost-effective way to print and copy documents on-site. With a short-term rental, you can avoid the hassle and expense of shipping your own equipment to the event location. In addition, short-term rentals offer a wide range of features and capabilities that can be customized to meet your specific needs.
For example, you can choose to rent a printer that is capable of printing in both color and black-and-white or one that offers high-speed copying and scanning capabilities. Short-term rentals also give you the flexibility to upgrade or downgrade your equipment as your needs change, which can save you money in the long run.
It Provides Small Businesses With The Opportunity To Enjoy The Benefits Of Owning A Multifunction Printer
Short-term printer and photocopier rentals for businesses provide small businesses with the opportunity to get and enjoy the benefits of owning a multifunction printer. This is because, with a short-term rental, businesses can try out different models before committing to purchase one outright. 
Additionally, business owners can avoid the depreciation that typically comes along with owning office equipment. And, if something goes wrong with the rented machine, it is usually the responsibility of the rental company to repair or replace it. All of these factors make short-term printer and photocopier rentals an attractive option for small businesses.
It Is Cost Effective
When you need a machine for a short-term project, it is often more cost-effective to rent than to purchase the machine outright. This is especially true if you only need the machine for a specific event or project. Renting allows you to get the machine you need without having to make a long-term commitment or investment. Additionally, renting can save you money on maintenance and upkeep costs.
It Is Free From Maintenance And Repair Costs
When you rent a printer or photocopier for your business, you can enjoy free maintenance and repair costs. This is one of the biggest advantages of renting over buying outright. With a rental, you don't have to worry about unexpected repair bills as the company providing the rental will cover all these costs. 
In addition, you can also upgrade to a newer model more easily with rental as compared to purchasing a new machine outright. As your business needs change, you can simply return the old machine and get a new one without having to go through the process of selling off your old equipment.
Thus, short-term printer and photocopier rentals are beneficial for businesses as they free up resources that can be used in other areas of the business, and they also don't have to worry about maintenance and repair costs.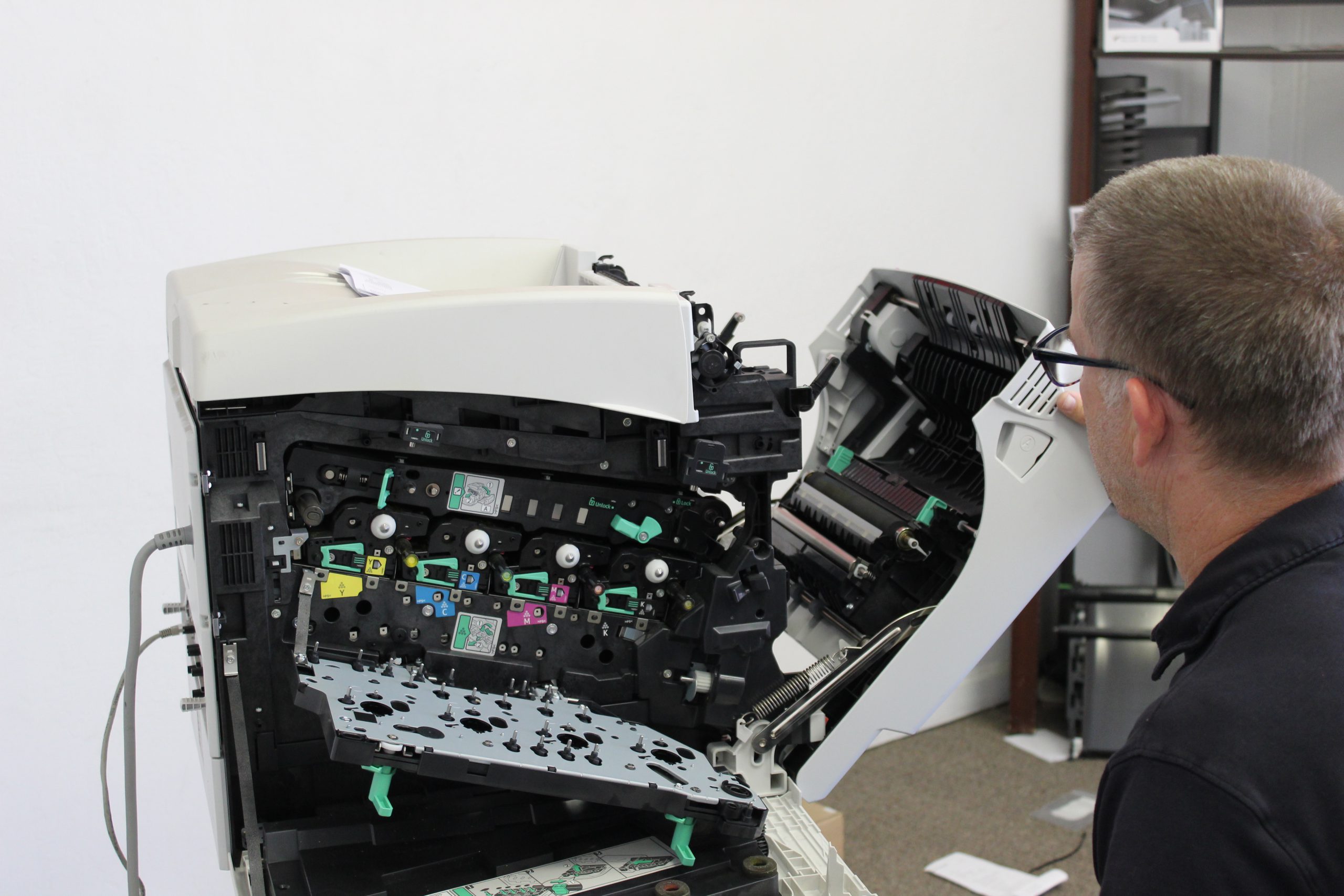 Cons
The Cost Of Short-term Printer And Photocopier Rentals Is Too High For Starting Businesses
The cost of short-term printer and photocopier rentals for businesses is often too high for starting businesses. This is because the equipment is essential for running a business, but it can be costly to purchase or rent outright.
There are several ways to reduce the cost of renting a printer or photocopier, such as:
only renting the equipment when it is needed

renting equipment from a reliable provider who offers competitive rates

using an online printing service that offers discounts for businesses
The Supply Costs Are Higher
There are a number of factors that contribute to the higher costs associated with short-term printer and photocopier rentals. Firstly, the supply of these machines is limited, which means that rental companies have to pay more for them. Secondly, the high demand for these products during peak periods (such as summer) drives up prices even further. Finally, many businesses require specialized or premium features on their machines, which can also add to the cost.
Despite these challenges, however, it is still possible to find good deals on short-term printer and photocopier rentals – especially if you shop around and compare prices from different providers. With a little bit of research, you should be able to find a rental company that can offer you a competitive rate.
So what's the verdict? Are short-term printer and photocopier rentals a good solution for your business? It depends. If you have an immediate, one-time need for these machines, it's likely that renting is your best option. However, if you think you might need them on a more regular basis, it might be wiser to invest in your own equipment. That said, we always recommend giving us a call before making any decisions—we can help you weigh the pros and cons of each option and determine which is best for your specific needs. Ready to get started? Give us a call today!
Are You Looking for a Photocopier Near Concord, California?       
Office Machine Specialists has been servicing and selling office equipment since 1995. A family-run business that has dedicated our efforts to providing the best equipment options and after-sales service to our clients. Our goal is to ask the right questions and guide our customers to make smart decisions about new machine leases and purchases.  We were servicing copiers long before the internet was a viable resource, and have transitioned to the digital workflow environment of color printing, scanning, account control, and fleet management. With over 20 years in the industry, we have extensive experience with all the major brands and consider OMS to be a valuable resource to any organization. Contact us for all of your copier needs here!