Office Machine Services and Sales Solutions
Which Kind Of Printer Is Considered Best For A Business?
You might be asking yourself, "Which kind of printer is best for my business?" That question has been asked many times and there are a lot of different answers to that. However, one thing you can do is look at your printing needs. Do you need a large format printer or a small office printer? If you have high-volume printing needs then it would be worth looking into an industrial-grade printer. Whatever your printing needs may be, we'll help point you in the right direction on the type of printers that will work best for your business.
What Are The Different Kinds of Printers For Business?
There are four different types of printers for business that you can use in your office. Depending on the size and print volume of your office, one printer may be best over another.
All-in-One Printers  
This type is best if you have a lot going on with documents like scanning, printing, copying, or faxing images and text files. With this kind of printer, all those functions are done at once so it saves time which makes them great for the busy individual. These printers are often available in a range of sizes, with many of them being tiny enough to fit on a small desk, and is beneficial for the following reasons:
It saves both time and space with a multifunction printer

Works for all your needs in one machine 

Matches the size to fit your desk or office space 

Small and compact for convenience
Single Function Printers  
These kinds of printers only do one thing; they just print whatever document or image file you're using onto paper to save space around the home or workplace while still getting things printed out as needed. Small offices that only have small printing requirements use this because:
Great for small office spaces around the house or workplace

Energy-efficient and eco-friendly option to use in homes and offices 

Much more affordable than traditional printers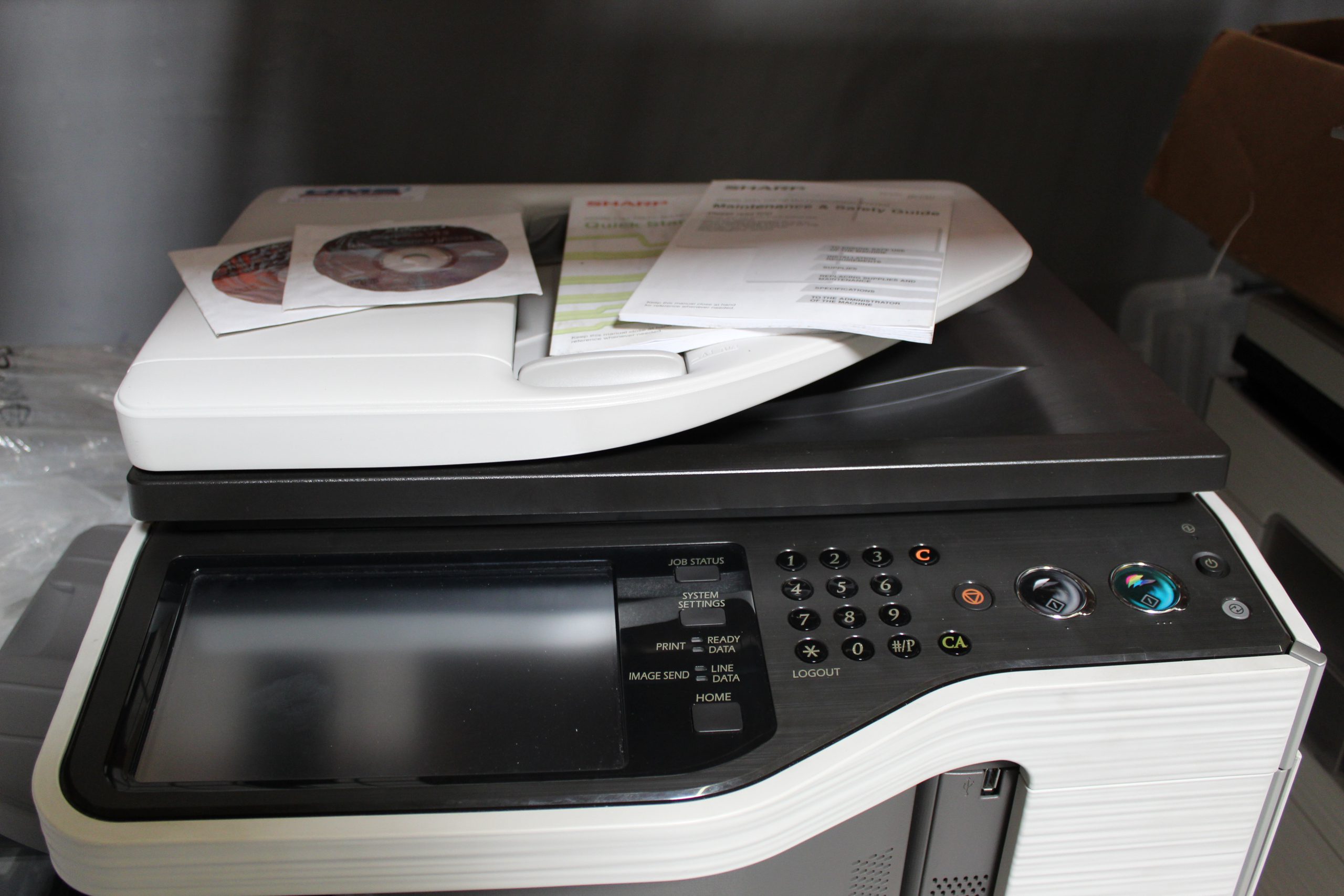 Laser Printers For High Volume Printing Needs
If you have high-volume printing needs, it might be best to get an industrial printer that can handle multiple print jobs at once. This type of printer is best for large businesses with a lot of people in the workforce because they'll be able to work more efficiently without waiting around on their documents or images being printed out. Laser printers are common among big companies because:
Cost-effective and efficient

Portable printing solution for on-the-go business professionals

Allows you to complete work more quickly 

Industrial printers are the best type of printer if you need a higher volume job or want a reliable machine
Inkjet Printers
This type of printer is best for small businesses or home offices. This kind of printer doesn't require much setup because there are no cartridges to mess with, so they're very easy to use and maintain without having to worry about all the parts that a laser printer would have.
Inkjet printers are popular among company owners since they're generally inexpensive and make excellent equipment for firms that only need them. Because most workplaces contain computers, inkjets are more likely to be found in those places. Advantages of inkjet printers:
Inexpensive printing equipment for small businesses and home offices

Inkjet printers are good because they don't require too much setup

Workplaces with computers prefer inkjets due to their simplicity
Finding The Right Printer For Your Business Needs
Now that you know what the different types of printers are best for your business needs, it's time to look into which one will best suit your office environment. Whichever printer you decide on getting, make sure you consider how many employees work in your place since high-volume printing may be too big for some smaller workplaces while inkjet printers won't cut it if everyone has large print jobs like creating product manuals or large signs that need to be printed out.
What's best for your business might not be best for another so make sure you weigh the pros and cons of each printer before deciding which one will work best in your office environment.
Are You Looking for a Laser Printer for Your Business Near Concord, California?  
Office Machine Specialists has been servicing and selling office equipment since 1995. A family-run business that is dedicated to providing the best equipment options, installation services, after-sales service for all of your machine needs with a focus on giving you peace of mind when it comes to leasing or purchasing new machines. We have over 20 years in this industry which means we are one – if not the most – well-informed company there is out there about copiers and anything else relating to an office environment like color printing, scanning, the digital workflow environment of color printing, scanning, account control, and fleet management. Contact us for all of your copier needs here!