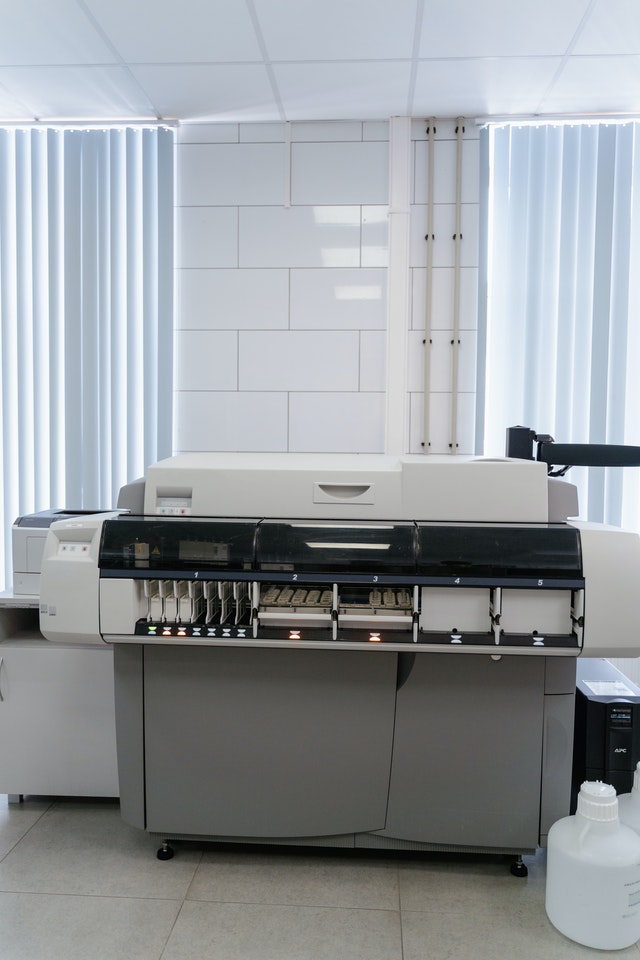 Are you considering how to improve the efficiency of your office? Don't overlook a copy machine rental as an option — it may be just what you need! A copy machine rental provides numerous advantages for your business, from cost savings and convenience to better document security and access. In this article, we'll explore five reasons why renting a copy machine makes perfect sense. Let's dive in and learn more about why this could be the ideal solution for your office needs!
Upkeep And Updates Are Typically Included
Easier maintenance and support are part of why many organizations opt for rental contracts on their copy machines instead of purchasing them outright. Many rental contracts come with tech support included which means you will always have someone available who can help resolve any issues you might experience with your copy machine quickly and efficiently without needing an outside technician to come out every time something needs fixing or updating. This helps reduce downtime from any problems so your business isn't left hanging while trying to get things back up and running again as quickly as possible.
Short-Term Deals Give You More Flexibility
Copy machine rental offers businesses a tremendous amount of flexibility, especially for short-term projects and needs. Renting a copy machine allows businesses to avoid the upfront cost of purchasing one outright, which can range depending on the size and power of the machine. Additionally, it enables businesses to avoid ongoing maintenance costs associated with owning a copy machine like toner replacements or repairs when something breaks down.
Renting also provides more flexibility than ownership in terms of the type of copy machine needed. For example, some businesses may only need a small copier for occasional use while others might require larger copiers with higher speeds and paper capacities to keep up with high demand. A rental agreement gives businesses the ability to choose the right copier based on their current needs without having to make a long-term commitment or invest in multiple machines.
Potential For A Higher Equipment Standard
Copy machine rental can be an advantageous solution for businesses that require access to top-notch printing and imaging technology, but lack the upfront capital required to purchase the equipment outright. With copy machine rental, businesses can access industry-standard hardware without a major investment. Furthermore, over time this investment can pay off in terms of improved workflow productivity, more reliable output quality, and even reduced maintenance costs compared to purchasing outdated or lower-quality equipment outright.
The main benefit of copy machine rental is that it offers businesses the opportunity to upgrade their imaging technology as needed while still being budget conscious. By leasing a device instead of buying it, businesses eliminate the need to invest large amounts of money in a single piece of equipment while enjoying greater flexibility when it comes to upgrading their technology. Businesses are also able to keep up with changing standards in production output quality by opting for newer models with improved features that could not have been afforded by purchasing older units outright.
Overall, copy machine rental can provide tremendous value for businesses looking for flexible options when it comes to upgrading their imaging technology and staying up-to-date on current standards. By avoiding large upfront investments and taking advantage of cost savings opportunities included in certain rental agreements, businesses can rest assured they will have access to dependable printing and scanning capabilities at all times without breaking the bank in the process.
Financial Flexibility Is Available
Copy machine rental can be a great way to save money if financial flexibility is available. The key is to ensure that you get the right rental plan for your needs. It can be difficult to choose the best one, based on the features and costs associated with each package. With a rental plan, you are able to adjust the terms of your agreement as needed, allowing you to increase or decrease output without having to completely replace the equipment. This makes it possible to accommodate changing demands without making a large financial commitment.
For businesses that experience cyclical demand for copy services, such as marketing firms or legal practices, this can be especially beneficial. By renting a copy machine, these companies have access to equipment when needed and can reduce costs by not paying for idle periods when demand is low. This allows them more financial freedom in terms of budgeting and cash flow management while still providing reliable service during peak periods.
The Copier Lease Market Is Healthy And Stable
Renting a copier is an excellent option for businesses that need access to high-quality equipment but don't have the budget or additional resources to purchase one outright. Not only does renting a copier provide businesses with a more cost-effective solution, but it also offers many other benefits when the overall copier lease market is healthy and stable.
When the market is healthy and stable, it means businesses get more reliable customer service from providers since it's easier for them to keep up with the demand for supplies, parts, and repairs. Consumer confidence is also higher due to the consistent availability of products which leads to increased competition that drives down prices of both rented and purchased machines alike – another great benefit for today's business owners on the hunt for new office equipment!
If you're considering a copy machine rental, we hope this article has helped answer some of your questions and ease any concerns. There are many benefits to renting a copy machine, including saving money, convenience, and access to the latest features. Call us today and we'll be happy to help you find the perfect copy machine for your needs.
Are You Looking for a Photocopier Near Concord, California?    
Office Machine Specialists has been servicing and selling office equipment since 1995. A family-run business that has dedicated our efforts to providing the best equipment options and after-sales service to our clients. Our goal is to ask the right questions and guide our customers to make smart decisions about new machine leases and purchases.  We were servicing copiers long before the internet was a viable resource, and have transitioned to the digital workflow environment of color printing, scanning, account control, and fleet management. With over 20 years in the industry, we have extensive experience with all the major brands and consider OMS to be a valuable resource to any organization. Contact us for all of your copier needs here!