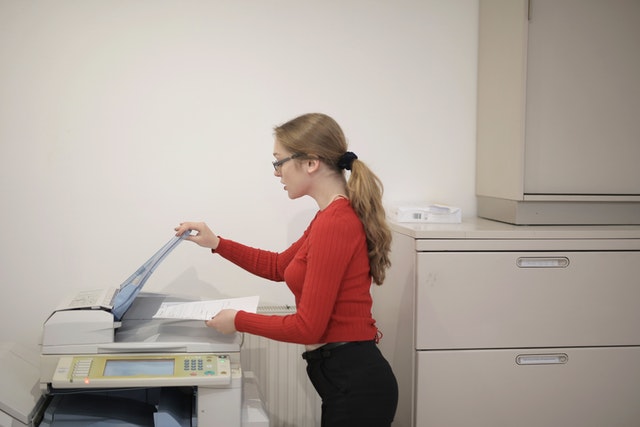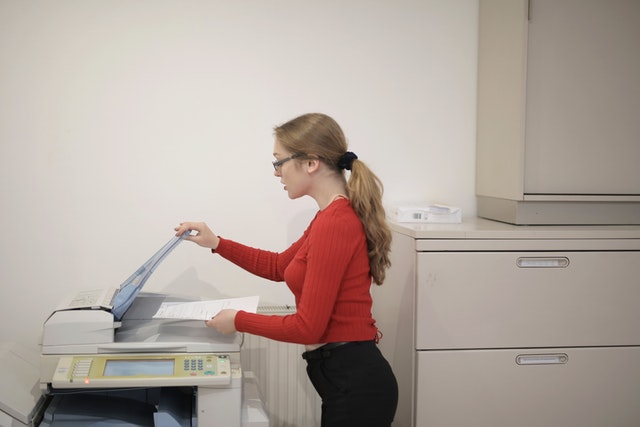 Do you need a reliable way to print or scan documents for your business in 2023? Look no further than renting a copy machine! Copy machines have drastically improved over the years, with faster printing and scanning speeds and greater commercial printing capacity. Not only that but many of them can be rented at surprisingly affordable prices. In this article, we'll cover the main benefits of copy machine rentals as well as important factors to consider when choosing one and free resources to help you make an informed decision. Read on for everything you need to know about renting a copy machine in 2023!
When Do Copy Machine Rentals Make Sense?
Copy machine rentals are a practical and cost-effective solution for many organizations, businesses, and individuals. They typically make the most sense when there is a need for temporary, short-term use of a copy machine. This can be beneficial for companies that require a copy machine for just a few months or even days, as well as organizations that may not have the capital to purchase their own copy machine. 
Renting a copy machine can also save users time and money on maintenance costs since those are usually included in the rental agreement. Additionally, renting provides flexibility and allows users to upgrade or switch machines easily if needed.
Copy Machine Rentals Provide Added Benefits
Renting often comes with added benefits such as training on how to use the equipment, access to technicians and customer support services, software updates and upgrades, free toner and paper refills, length of lease terms tailored to individual needs and preferences, insurance coverage against theft or damage, flexible payment plans and more.
Before deciding which copy machine rental service provider to choose from it is important to consider factors such as price range offered, quality of product or service provided, customer service available if any issues arise during usage, and more. Making sure you understand all details of the agreement will ensure the smooth completion of project requirements with minimal stress or hassle.
Are There Disadvantages To Employing Copy Machine Rentals For Your Business?
Copy machine rentals can be an effective and practical tool for any business looking to reduce costs and increase efficiency. However, while copy machine rental can provide advantages, it is important to consider the potential pitfalls associated with employing copy machines on a regular basis.
One of the biggest issues that businesses need to be aware of is the fact that copy machine rentals come with a certain level of maintenance and upkeep that must be done in order for the machines to continue functioning correctly. This includes regular cleaning of the copier, replacement of toner cartridges, and routine calibration for optimal performance. 
These tasks need to be performed at least monthly in order for the copier to remain reliable over time. Furthermore, companies should also have a backup plan in case something goes wrong with the machine as repairs may take some time if not done by an authorized service provider.
Another key factor to consider when utilizing copy machine rentals is whether or not they are energy efficient. While most commercial-grade printers are designed with energy efficiency in mind, many home-grade models may not be as up-to-date and could lead to higher electricity bills. If possible, businesses should opt for models that have been certified as Energy Star compliant for maximum savings on their electricity bill.
Lastly, businesses should think about how having access to copy machines will affect their workflow. Due to their size and bulkiness, copy machines can take up valuable office space which could prevent employees from being able to move around freely or make use of other equipment such as desks and chairs. In addition, having multiple copies of documents printed out can waste paper resources if there are no plans made towards recycling them after use; this adds an extra layer of cost overhead in terms of buying paper products or hiring staff members dedicated to paper recycling initiatives.
Overall, while copy machine rentals can prove practical and cost-saving solutions for businesses in need, it is important that all potential downsides are taken into account before signing any contracts or investing any money into purchasing new equipment. By doing so companies will ensure that they are getting only what they need without having any unexpected surprises along the way.
Are Copy Machine Rentals Expensive?
Copy machine rentals can offer a practical and cost-effective way to increase the productivity of any business or organization. While there are upfront costs associated with renting a copy machine, these costs can be offset by the savings that come from reduced paper and toner expenses, as well as potential labor savings.
When it comes to pricing, it is important to compare offers from different vendors carefully. Different factors can affect prices such as the length of time for the rental agreement, the type of copy machine rented, the number of copies made each month, and additional services provided such as delivery. 
Also, take into consideration any discounts offered if you stay within a certain range of copies made per month. When researching copy machines for rent, check out reviews online to get an idea of customer satisfaction levels. Look at make and model information too – newer models tend to offer more features than older ones but may also come at a higher cost.
By taking into account these practical considerations when renting a copy machine you can be sure you're getting the most value for your money while ensuring the reliable operation of your equipment over time. With this practical guide on hand, you have all the tools necessary for making an informed decision about copy machine rentals – whether it's just one unit or multiple models – so that you can enjoy improved productivity without breaking your budget! Call us today to know more about copy machine rentals.
Are You Looking for a Photocopier Near Concord, California?    
Office Machine Specialists has been servicing and selling office equipment since 1995. A family-run business that has dedicated our efforts to providing the best equipment options and after-sales service to our clients. Our goal is to ask the right questions and guide our customers to make smart decisions about new machine leases and purchases.  We were servicing copiers long before the internet was a viable resource, and have transitioned to the digital workflow environment of color printing, scanning, account control, and fleet management. With over 20 years in the industry, we have extensive experience with all the major brands and consider OMS to be a valuable resource to any organization. Contact us for all of your copier needs here!