Buying a Used Copier 101: All the Basics You Need to Know
Are you in the market for a used copier? Whether you're a business owner looking to save money or you're just starting out and don't want to break the bank, buying a used copier can be a great option. But before you buy, there are some things you need to know. In this article, we'll outline all the basics you need to know before buying a used copier. We'll cover everything from what to look for when shopping for a used copier to how much you can expect to pay. So whether you're thinking about making your first purchase or just curious about what's involved, keep reading!
Why Do People Opt To Buy Used Copiers?
Some companies opt to buy used copiers instead of brand new ones in order to save money. However, used copiers may not last as long as new ones do. So it really depends on the type of shops one has in mind for this used machine.
For some, buying a used copier is more worth their money which they thought was just enough for a newer model. Buying a used copier can be beneficial if you are buying from reputable dealers who can offer buyer protection.
What Are The Advantages Of Buying Used Office Equipment?
When you need several machines at once or when you cannot afford to buy all your equipment upfront, buying used equipment could be a good option for you. Just make sure you know what you are doing when making the purchase.
The used copier market is an interesting one. There are many used machines on the market being offered for sale by people who have upgraded their office equipment, but there are also used copiers available from companies that have closed down or moved out of your area and are liquidating their equipment. You can often buy used office equipment at a fraction of its original price. However, you need to know what to look for so you don't wind up buying junk.
Check The Used Copier's Age Before Buying It
This not only tests the used copier consumer's knowledge of used machines, but it also helps to find out if they are familiar with used copiers' resale values. If the used copier buyer does not know that used copiers depreciate in value by up to 50% when used for five years, they may ultimately regret their purchase.
Used copier buyers should always check the used machine's age before buying it in order to determine its current market value. This information is necessary because in most cases, the older a used machine is, the less money you will receive when reselling it later on.
Find Out When The Used Copier Was Last Serviced
Be sure to find out if the used machine has ever been serviced before buying it. Call up its former owners or dealers and ask them about service records or maintenance plans they may have had for it. If servicing had been done within the last year, chances are high it's still in good condition.
The used copier could also have a bad bearing or worn-out roller if servicing has not been done for more than 18 months after purchase. Such issues are expensive to fix since parts are costly. The services of an experienced technician may also be required which drives up repair costs even higher.
Check For Accessories
Be sure to check all used copier accessories you're interested in buying before committing to buy them as well. Search online for used accessories that can fit your used machine if they don't come with it originally, and ask its previous owner questions regarding the accessories' usefulness and how often they were used. Whether or not used machine accessories are included in the used copier sale, you should negotiate prices on used accessories, too.
Check The Inks And Toners Of A Used Copier
In used copiers, it is important to check the inks and toner cartridges because used copiers use different types of cartridges. This can lead to problems with compatibility. In addition, used ink and used toner cartridges may have been depleted by the previous owner or vendor. New owners should be wary of used photocopier vendors who refuse to let them test print from the unit before committing to buy.
Buyers Should Be Aware Of Common Issues Associated With Buying Used Copiers
New owners must be aware that many used machines will no longer function as well as they once did because parts such as fuser units require additional maintenance after regular periods of use. Buying an older model will definitely save money but may require increased maintenance costs.
Older used copiers may be advertised as "refurbished" or "remanufactured", but in reality, still have many years of service left. Watch for used machines that are falsely advertised as "like-new." Also, be sure to check with the professional association which regulates used copiers, if it is legitimate or not.
Buy Used Copiers From Reputable Sellers
When buying used copiers, you are running the risk of buying used machines that have not been properly maintained. If they are not inspected by a professional for issues before being used again, you could buy an unreliable machine.
One of the most important things to consider when buying used copiers is that you're going to get a quality machine. You don't want used copier machines because you think they'll be cheap, only to realize you got what you paid for—a used machine with used parts and used service.
That's not an ideal situation if you need a lot of printing done on a regular basis, so make sure that whatever used copier or used printer deal ends up being too good to pass up has the potential to meet your needs before signing on the dotted line.
Find A List Of Reliable Used Copier Companies
One place where many people look first is online. There are dozens, if not hundreds, of used copier and used printer companies online, all offering used machines. Some used copier and used printer sellers even offer listings and categories of used and refurbished machines that include those from brands that aren't as common as those from vendors like Xerox, Canon, HP, etc. It's a good way to see what used options are out there without searching for hours on end.
Research On What You Can Expect To Pay For A Used Copier
Used copiers typically sell for hundreds or thousands less than their brand new versions. This is true of pretty much every make and model available. There's simply no way it would be possible to buy used copiers at anywhere near retail prices because the markup on equipment like this is insanely high—often thousands of dollars every single time you buy one.
It's also good to keep in mind that used copiers are often refurbished or reconditioned, so they usually have some kind of warranty included with them. This makes used copiers even more affordable than buying used cars!
When it comes to used copier prices, there's not a lot that can be said due to the sheer amount of variables involved. Obviously, the price will be different depending on what manufacturer and model are being purchased.
There are used Canon copiers for sale, used Xerox copiers for sale, used HP copy machines for sale—you get the idea here. It's best to look around at different kinds of used office equipment to get a feel for used laser printer prices, used multifunction copier prices, and used inkjet printers so you know what price range to expect.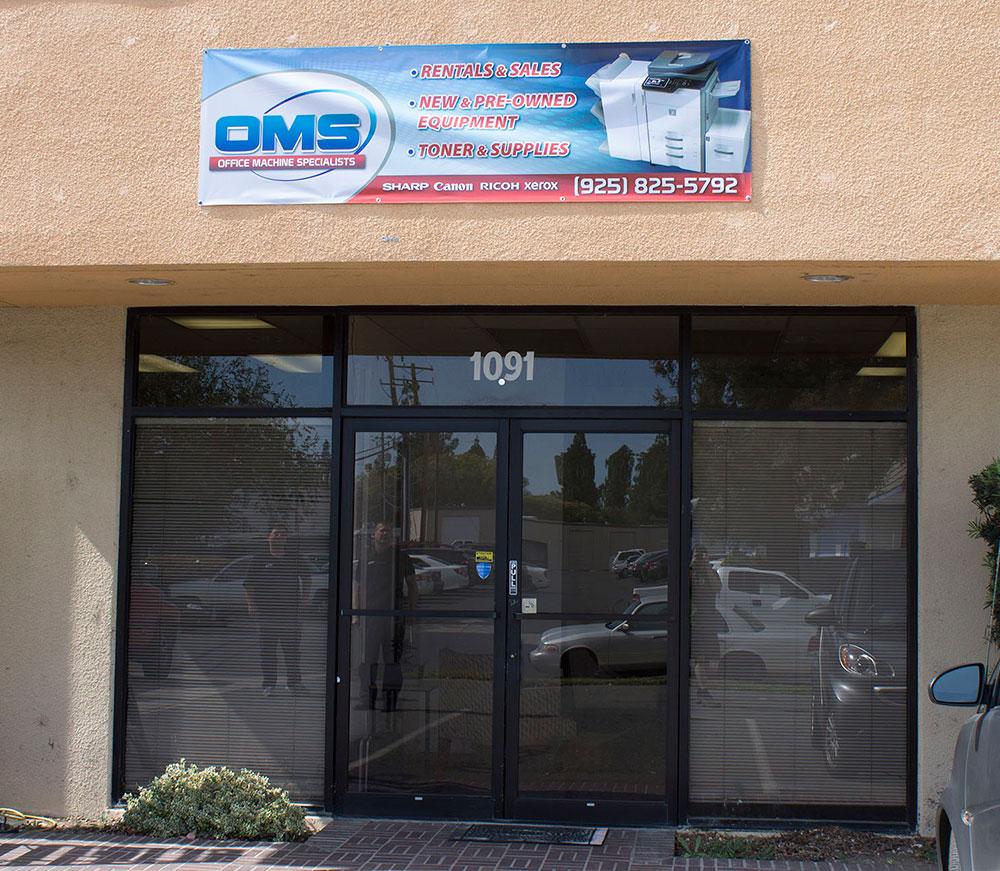 Know How Much It Costs To Maintain Used Copiers
The cost varies depending on the type of maintenance required and the amount of wear that has occurred over time. Some repairs can be very inexpensive, while others can cost hundreds or thousands of dollars. Of course, there's almost no way to know what will need a repair until after the used copier is used several times or at least given a once-over by a technician at your printer shop.
Many used printers require new toner cartridges as soon as they are used for the first time, so it might be best to budget for this kind of thing. When used copier toner is simply replaced with used office equipment toner cartridges or remanufactured printer cartridges, these kinds of repairs are easy and inexpensive.
If you're looking for a used copier, it's important that you do your research before buying one. Buying from an unreliable source will only result in higher maintenance costs and poor performance down the line. We have years of experience with finding high-quality deals on used office equipment so we can help find the perfect fit for your business at the right price point. Call us today to start getting all of your questions answered!
Are You Looking for a User Copier Near Concord, California?       
Office Machine Specialists has been servicing and selling office equipment since 1995. A family run business that has dedicated our efforts to providing the best equipment options and after-sales service to our clients. Our goal is to ask the right questions and guide our customers to make smart decisions about new machine leases and purchases.  We were servicing copiers long before the internet was a viable resource, and have transitioned to the digital workflow environment of color printing, scanning, account control and fleet management. With over 20 years in the industry we have extensive experience with many brands and consider OMS to be a valuable resource to any organization. Contact us for all of your copier needs here!