Why We Love Used Copiers (and You Should Too!)
Are you in the market for a copier? You may think that you have to buy brand new to get the best machine, but that's not always the case. Copiers depreciate quickly, so buying used can be a great way to get a quality machine at a fraction of the cost. Here are just a few reasons why we love using used copiers!
Used Copiers Are Cost-Effective
It's no secret that most companies are on a tight budget. Once you install new copiers, they will last for years to come, but the initial investment is costly. Companies need machines that can keep up with their growing business without sacrificing too much of the capital needed for expansion.
The problem with brand-new copiers is that they are usually pricey and are unnecessary if your business isn't bringing in enough revenue to pay for them every month. Used copiers provide businesses with all the benefits of owning a copy machine without having to spend hundreds or thousands of dollars on an upfront cost.
If you're still not convinced that used copiers are cost-effective, think about this: why pay more for something that's brand new when there is something just as good sitting in a warehouse? Most companies need to update their equipment every couple of years because technology is advancing so quickly these days, but used machines are built with durability and power so they are able to keep up with technology while also being able to save businesses money.
They Are Good For The Environment
Many people think that buying used goods is bad for the environment. While many things are better in new conditions, used printers are not one of them. The benefits of buying a used copy machine are numerous and include benefits to both you and the environment.
Used copiers are great for the environment because they help keep old machines out of landfills. When you sell your old copy machine, it will be recycled by a certified dealer who will use all parts of the refurbished copier so nothing goes to waste!
You'll also save money on purchasing one which helps reduce your company's carbon footprint since less paper needs to be created in order to run your office – this reduces nature's dependence on forests! When you buy used office equipment, you can save money and do a service to the environment.
You Get Better Value With Used Copiers
I'm going to start this article with a bold statement: there is absolutely no reason why you should ever buy a brand new copier if you can afford used copiers. It's simple economics really, demand for new copiers far outweighs the benefits of buying one.
This means that it's better value to go second-hand and save thousands of dollars on your purchase. In fact, if you're looking to acquire a mid-range print solution then it will always be cheaper, in the long run, to invest in a used machine rather than waiting until an upgrade cycle coincides with your budget.
Used Copiers Work The Same Way As New Ones
Copiers are used to make copies, but do they work the same way as new copiers?
Many people mistakenly think that used copiers don't work exactly like new ones. After all, if you can buy a previously owned copier for half price or less than buying a brand new one, who wouldn't want it? The benefits of having this equipment are what has so many businesses wanting them.
While some benefits are about money saved and other benefits may be included with it, there are benefits that may not have come to mind before now. This can help your business by offering something old but better than buying just another piece of equipment.
Used copiers work the same way as new ones. They are basically machines that reproduce documents and they work similarly to printers. The only difference is that each model of photocopier has its benefits depending on your exact needs.
Used copiers are also made with recycled materials, which not only benefits the environment but saves you money on replacement cartridges or toner refills in some cases. Used copiers give buyers great benefits at a fraction of the cost of buying new.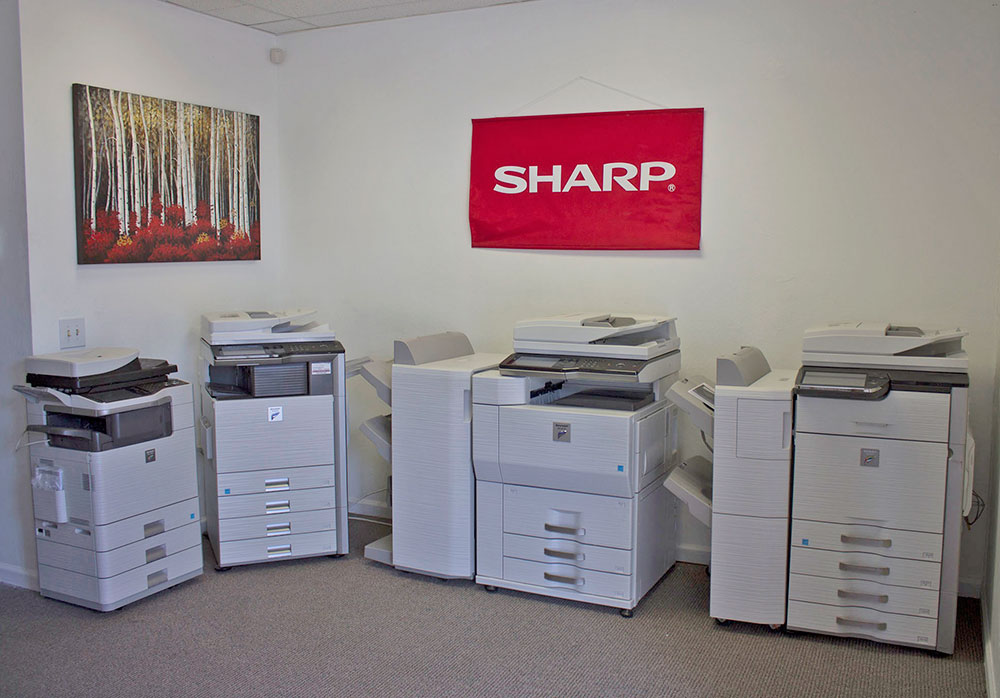 Used Copiers Meet Your Company's Needs The Same Way New Ones Can
Used copiers are more affordable, easier to upgrade, and can help your company save money for other important objectives. Most importantly, used photocopiers are great for smaller companies that need a quality copier without breaking the bank. This is why many companies purchase used copiers instead of new ones. If you are looking to improve your bottom line without compromising quality, then used copiers may be the solution you are looking for.
The bottom line is that used copiers are a great way to get the same quality at a much lower price. When you buy from us, we'll make sure your needs are met and work with you through every step of the process so all of your questions will be answered by someone who knows what they're talking about. Call us today for more information on how our team can help!
Are You Looking for a User Copier Near Concord, California?       
Office Machine Specialists has been servicing and selling office equipment since 1995. A family run business that has dedicated our efforts to providing the best equipment options and after-sales service to our clients. Our goal is to ask the right questions and guide our customers to make smart decisions about new machine leases and purchases.  We were servicing copiers long before the internet was a viable resource, and have transitioned to the digital workflow environment of color printing, scanning, account control and fleet management. With over 20 years in the industry we have extensive experience with many brands and consider OMS to be a valuable resource to any organization. Contact us for all of your copier needs here!